Back to the full list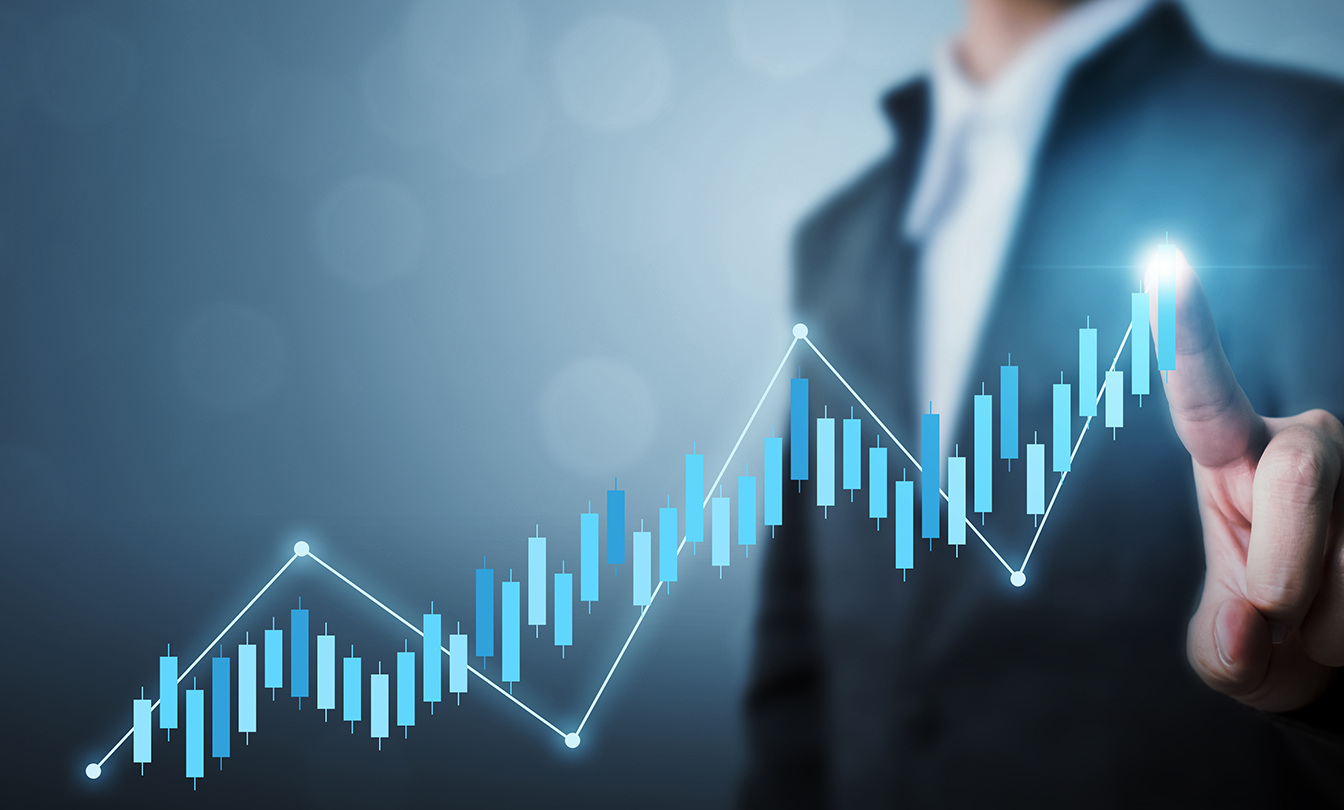 Sales Growth Advisors
1755 Telstar Dr. Suite 300 Colorado Springs, CO 80920
---
Unlocking Sales Growth in Your Company
Many business owners struggle with how to grow sales. Our goal is to help you unlock your maximum sales performance and achieve dynamic sales growth. At Sales Growth Advisors, we work closely with business owners to remove the barriers to sales performance, helping you achieve full potential by achieving these key goals:
Driving dynamic sales growth
Boosting profitability
Building a winning culture
Sales Growth Advisors provides you with three key services that will transform your sales:
Comprehensive On-Site Sale Discovery
Strong Sales Infrastructure
Outsourced Chief Revenue Officer/V.P. of Sales
Our three key steps to a proven sales-generating process are:
Create a dynamic sales plan
Find your best customers
Grow your sales!
Typical Client Profile
Annual sales revenue between $2M and $100M
A business-to-business (B2B) focus
A sales cycle of three+ months
A business owner or president directly leading the sales effort (often not very effectively)
A business owner or president whose skills and talents lie elsewhere and not in sales
A reactive sales effort where clients are randomly raising their hands vs. a proactive approach
Flat or declining sales
Common Client Sales Challenges
"We have no formal sales process"
"I am doing too many things and none of them well enough"
"What we did in the past is no longer working"
"I feel trapped in the business"
"We lost a big customer – now what?"
"Inability to find the 'right' salesperson for my company, industry and products"
"Not sure where to start – I don't know what I don't know"
"Inability to take sales to the next level"
Expert Services
Comprehensive On-Site Sales Discovery
Building Your Sales Infrastructure
Fractional CRO (Outsourced VP of Sales)
Finding Your Best Customers
Sales Playbook and Plan Development
Sales Training and Certification
Value Proposition Workshops
Investment Sales Analysis
Executive Advisor
---
Why Hire Sales Growth Advisors?
Sales Growth Advisors consists of a team of individuals with key specialty skills, along with selected Support Partners that we bring in as necessary. These Support Partners are experts in such areas as sales recruiting, corporate culture, and leadership that can bring your business in-depth expertise in critical areas.
Scott Rosenzweig | President & Chief Revenue Officer
As an accomplished commercial executive leader for over 30 years, Scott has spent his career in publicly traded, private equity backed, and privately-owned companies, helping them grow while developing the people within them. Scott's engaging, hands-on style has helped business owners and their teams expeditiously rebuild their sales infrastructures so they can more fully capitalize on the opportunities within their markets. Throughout his career, Scott has worked with hundreds of small and medium-sized dealers, distributors, value added resellers, and manufacturers, helping each to grow by developing profitable growth strategies.
---
Sales Insights
Scott Rosenzweig Featured on Mark Carter's Idea Climbing Podcast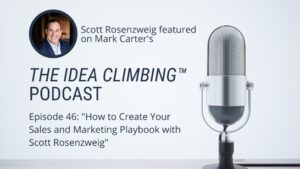 Influential Entrepreneurs Interview of Scott Rosenzweig Discussing Key Business Growth Topics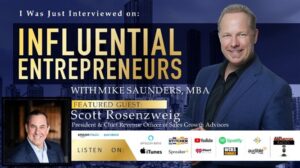 Scott Rosenzweig's Sales Insights from the Bill Haase podcast, "Innovative Strategies"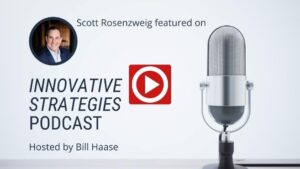 I had the privilege of working with and reporting to Scott for 12 years while at ORS Nasco. We spent a lot of time together traveling the country calling on our National Accounts at the time so I was fortunate to get to know Scott well, both professionally and personally. We've all had mentors in our careers or that one person that really made an impact…Scott was that person for me. Tremendous leader who was an inspiration to work for. Even today when I'm confronted with a challenging situation, I'll ask myself: 'How would Scott handle this?' Great guy and leader!

Denny Doyle, National Account Manager, R3 Safety
Contact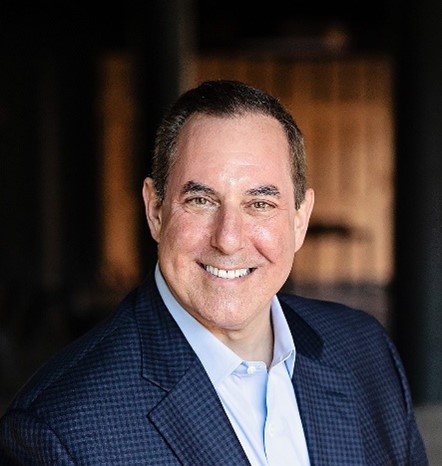 Scott Rosenzweig
President & CRO