ISA SUMMER SESSIONS
Omnichannel Marketing Defined
Tuesday, June 27, 2023 | 1:00 - 1:45 PM ET
Omnichannel Marketing Defined
This session is designed to delve into the world of omnichannel marketing and its key differences from traditional marketing. Our expert speaker will explain why an omnichannel marketing strategy is imperative in today's digital landscape, and how it contributes to an overall seamless and personalized end-customer experience.
Through a range of real-life examples, attendees will learn about the best practices for implementing an effective omnichannel marketing approach that maximizes engagement, loyalty, and conversions. Don't miss this opportunity to gain valuable insights into the cutting-edge strategies that are driving marketing success in the modern era.
Summer Sessions are a FREE benefit exclusively for employees of ISA member companies.
Members can register using the 'Register' button on this page.
Non-members will be charged $99/session per person and can register by emailing info@isapartners.org.
Register
MEMBER Register        NON-MEMBER Register
Non-members will be charged $99 per person and can register
by emailing info@isapartners.org using the 'non-member' button above.
Sarah Drake
Regional Director of Marketing, E-Commerce and Customer Service | PFERD North America
Sarah didn't take a straight path to her current role leading the Marketing, Ecommerce and Customer Service teams at PFERD. She started her career as a graphic designer, understanding how a dynamic and consistent visual presence can boost brand value and influence audience behaviors. She then broadened her marketing prowess as the helm of the creative team, directing content to drive demand generation. And now, after 17 years of B2B marketing experience, she's come full circle at PFERD, solidifying her reputation as a true brand advocate and influencer with a best-in-class work ethic. Sarah challenges her team to collaborate and build a solid strategy that supports PFERD's internal customer objectives, resulting in dynamic omnichannel solutions that persuade audiences to think, feel or act differently, all while elevating PFERD's biggest asset–its brand.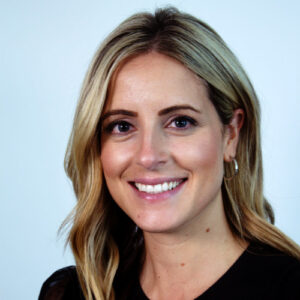 Julie Trottier
Vice President of Commercial Marketing | Mechanix Wear
Julie Trottier is the Vice President of Commercial Marketing at Mechanix Wear. She has more than 17 years of experience in marketing and communications, with a successful track record of generating revenue, increasing brand awareness, and driving customer acquisition. She has a strong knowledge and breadth of experience in industrial sales and safety, and works closely with sales and other cross-functional teams to help provide customers with industry-leading safety solutions.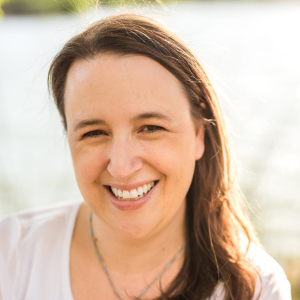 Lindsay Young
President | 3 Aspens Media
Lindsay Young is the president of 3 Aspens Media, a B2B content strategy and marketing content firm that works with distributors to translate their offline expertise – online. She has more than 20 years of experience leading and producing online and print content for publications and businesses. She leads a team of 12 writers, client success managers, designers, marketing specialists and strategists to produce content that helps companies translate their benefits to key decision-makers. She was previously the editor of Modern Distribution Management (mdm.com), a leading resource for wholesale distribution industry executives. Learn more at 3aspensmedia.com.