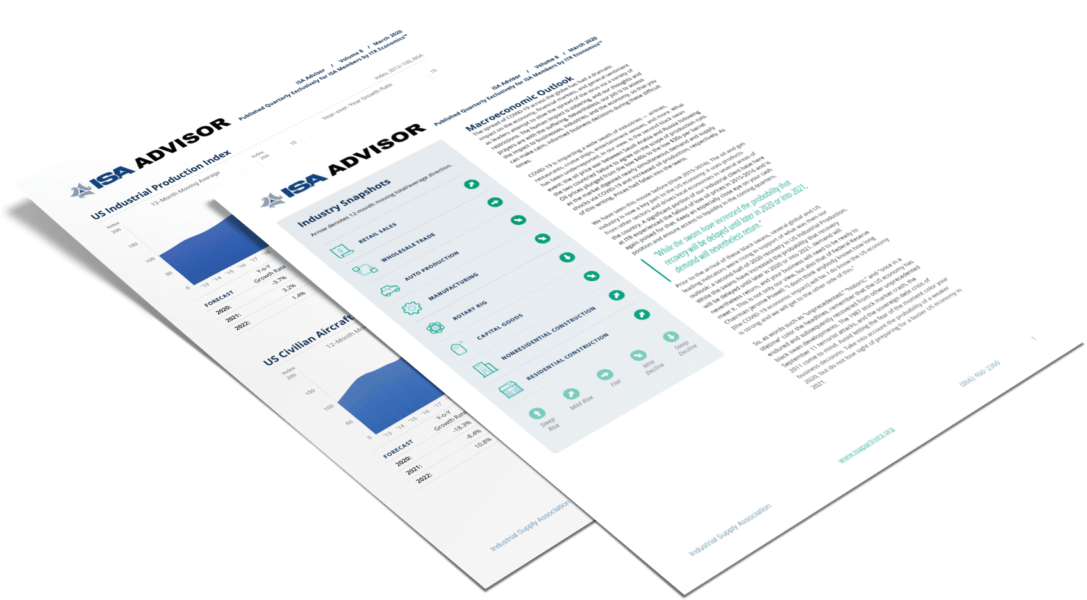 Videos, articles, and presentations on Leadership, Channel 2.0, and many other topics.
Use the search and topics filters to find the right one for you.
ISA Advisor: June 2020
Read More
ISA Advisor: March 2020
Read More
ISA Advisor: December 2019
Read More
Developing A Serving Mindset
Read More
Building Stronger Rep/Principal Relationships
Read More
Innovate Or Die!
Read More
IMR 2.0 Platform & FAQ's
Read More
Upcoming Education
ISA Charlotte 2021
Where the MROP Channel Does Business™
April 19-21, 2021
Charlotte Convention Center
Charlotte, NC
Women in Industry Virtual Summit 2021 Powered by W.I.S.E.
An ISA event open to women at all levels within the Industrial Supply channel.
October 25-27, 2021
Hotel Contessa
San Antonio, TX
ISA Houston 2022
Where the MROP Channel Does Business™
April 11-13, 2022
George R. Brown Convention Center
Houston, TX
ISA Phoenix 2023
Where the MROP Channel Does Business™
April 17-19, 2023
Phoenix Convention Center
Phoenix, AZ