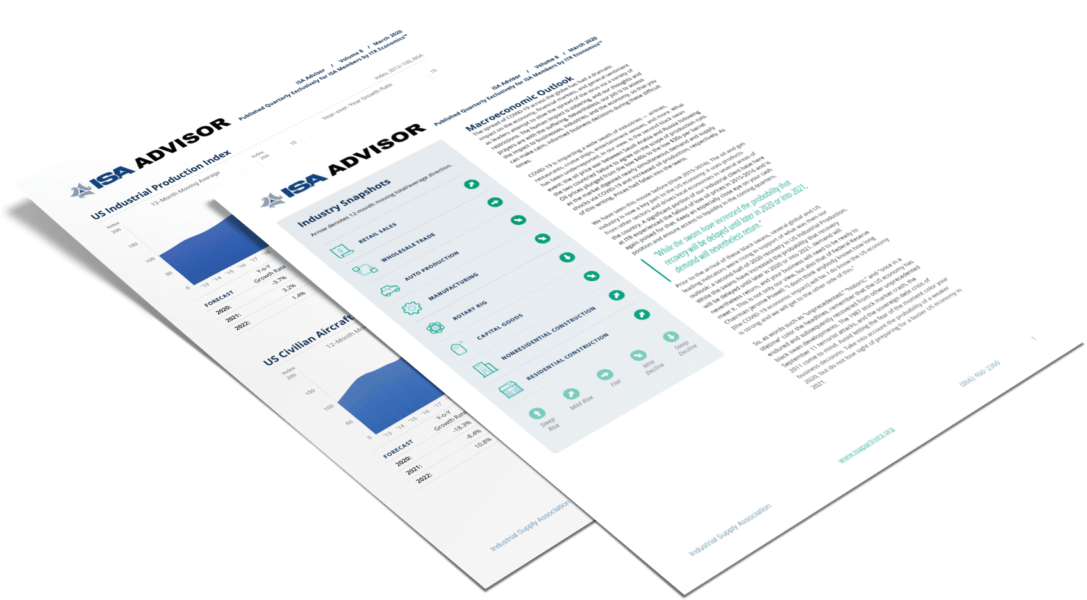 Videos, articles, and presentations on Leadership, Channel 2.0, and many other topics.
Use the search and topics filters to find the right one for you.
ISA Advisor: June 2020
Read More
ISA Advisor: March 2020
Read More
ISA Advisor: December 2019
Read More
Developing A Serving Mindset
Read More
Building Stronger Rep/Principal Relationships
Read More
Innovate Or Die!
Read More
IMR 2.0 Platform & FAQ's
Read More
Upcoming Education
IMR Annual Business & Planning Conference
Exclusive for ISA Manufacturers and Independent Reps.
December 1-2, 2020
ISA Charlotte 2021
Where the MROP Channel Does Business™
April 19-21, 2021
Charlotte Convention Center
Charlotte, NC
ISA Houston 2022
Where the MROP Channel Does Business™
April 11-13, 2022
George R. Brown Convention Center
Houston, TX
ISA Phoenix 2023
Where the MROP Channel Does Business™
April 17-19, 2023
Phoenix Convention Center
Phoenix, AZ