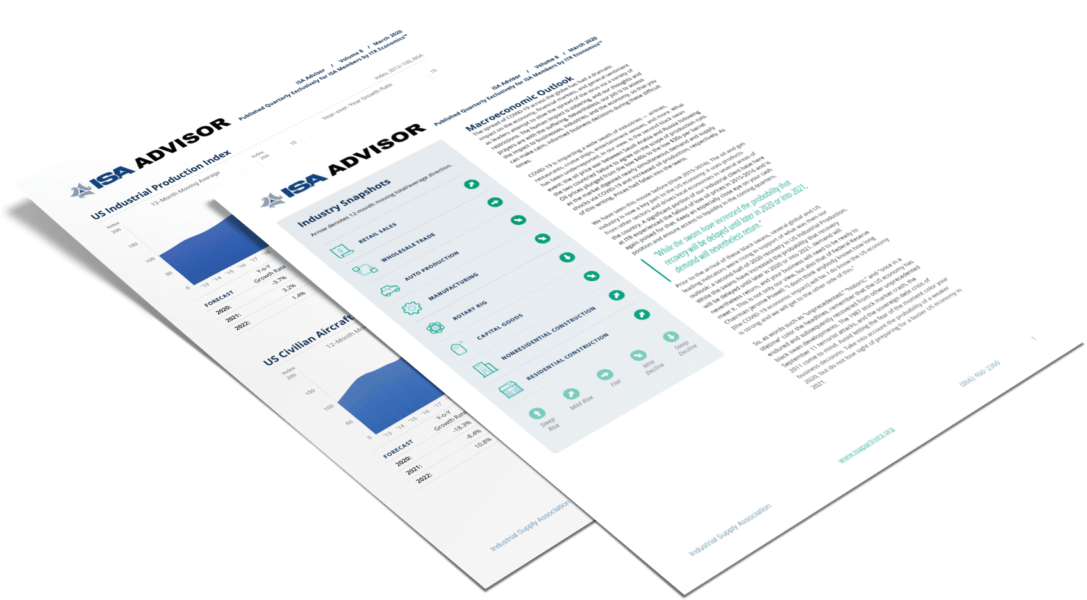 ISA Advisor
A quarterly economic forecast report published exclusively for ISA members.
Videos, articles, and presentations on Leadership, Channel 2.0, and many other topics.
Use the search and topics filters to find the right one for you.
Developing A Serving Mindset
Read More
Building Stronger Rep/Principal Relationships
Read More
Innovate Or Die!
Read More
IMR 2.0 Platform & FAQ's
Read More
ISA 360: Channel 2.0 – Leadership, Optimization, Transparency & LEAN
Watch
Distributor Analytics – Changing the Way You Assess and Drive Performance
Watch
Upcoming Education
ISA24 – Charlotte, NC
Where the MROP Channel Does Business™
April 15 - 17, 2024
The Westin Charlotte +
Charlotte Convention Center
Charlotte, NC

Registration Opens This Fall!