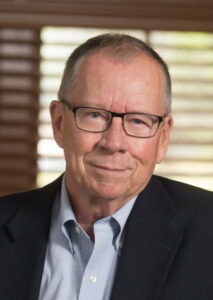 The Industrial Supply Association named Dan Judge, chairman of NetPlus Alliance, recipient of the John J. Buckley Lifetime Achievement Award at the ISA 2017 Convention in Denver.
Judge began his career in distribution in 1969 in the family-owned Ward Brothers Mill Supply Company in Lockport, New York. Following several acquisitions, the company became Ward Beals & McCarthy. In 1993, after the sale of the distribution business, Judge took over management of the buying group I.D. One, which he co-founded with five other distributors.
Throughout his career, Judge served in leadership roles in the National Industrial Distributors Association, and was instrumental in the merger of NIDA with the Southern Industrial Distribution Association to form the Industrial Distribution Association, which later became part of ISA.
Judge formed NetPlus Alliance in 2002 "with only a business a plan, a press release and hundreds of industry relationships," he said. The company, which began with 38 distributors, 20 suppliers and less than $20,000 in total purchases, has grown to a membership of 385 distributors and 185 suppliers, conducting more than $180 million in purchases through the buying group by 2015.
A Vietnam veteran, Judge was awarded the Vietnam Service Medal and the Army Commendation Medal. He holds a bachelor's degree in Industrial Distribution from Clarkson College of Technology and a master's in business administration from the University of Buffalo's Graduate School of Management.
"I am grateful to the ISA board and members of ISA for this great honor. When I reflect about what has guided me through my lifetime in industrial distribution, I think of three things: change, networking and relationships. While ISA has a different mission from NetPlus Alliance and other buying groups, the distributors and manufacturers in this industry need both organizations for the networking, relationship building and change opportunity they provide. We value our relationship with ISA," he said.
The John J. Buckley Lifetime Achievement Award is named after the former executive vice president of the Industrial Supply Association. It is awarded to any individual in the MROP channel for his/her longstanding service in the industrial supply industry. Winners have made significant contributions to the success of the industry and/or their community, and have earned the respect of their associates and peers. Previous winners include Don Ruggles, chairman of Martin Supply (2016), Kathleen Durbin, CEO of General Industrial Tool & Supply (2015), and Tim Tevens, president and CEO of Columbus McKinnon Corp. (2014).