ISA SUMMER SESSIONS
Omnichannel Marketing Execution
Tuesday, July 11, 2023 | 1:00 - 1:45 PM ET
Omnichannel Marketing Execution
This event session delves into the key components necessary for the successful deployment of an omnichannel marketing strategy. Our discussion will cover the people and roles required to achieve a seamless customer experience, including the possibility of leveraging outsourced partners and services. We will also explore the cutting-edge technologies and infrastructure necessary to support this approach, such as AI, CRM, PIM, analytics, and more.
Additionally, we will touch on budget considerations and best practices for measuring results. By attending this session, you'll gain valuable insights and practical tips for implementing a comprehensive omnichannel marketing strategy that drives results and delights customers.
Summer Sessions are a FREE benefit exclusively for employees of ISA member companies.
Members can register using the 'Register' button on this page.
Non-members will be charged $99/session per person and can register by emailing info@isapartners.org.
Register
MEMBER Register        NON-MEMBER Register
Non-members will be charged $99 per person and can register
by emailing info@isapartners.org using the 'non-member' button above.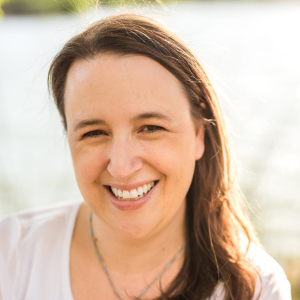 Lindsay Young
Founder & President | 3 Aspens Media
Lindsay Young is the Founder & President of 3 Aspens Media, a B2B content strategy and marketing content firm that works with distributors to translate their offline expertise – online. She has more than 20 years of experience leading and producing online and print content for publications and businesses. She leads a team of 12 writers, client success managers, designers, marketing specialists and strategists to produce content that helps companies translate their benefits to key decision-makers. She was previously the editor of Modern Distribution Management (mdm.com), a leading resource for wholesale distribution industry executives. Learn more at 3aspensmedia.com.
Chelsea Meiller
Director of Marketing | ORS Nasco
Chelsea Meiller is the Director of Marketing for ORS Nasco. After joining ORS as the Meetings & Events Manager she took that experience and customer exposure and transitioned to her current role. She leads a team of graphic artists, project managers and digital specialists tasked with sharing the message of services and products ORS Nasco has to offer as a pure wholesale distributor.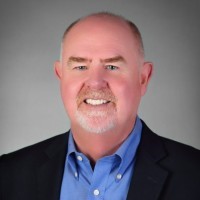 Tom Burton
Co-Founder and COO | LeadSmart Technologies
Tom Burton is the co-founder and COO of LeadSmart Technologies which has developed an innovative and unique Smart CRM and collaboration platform that is purpose-built for manufacturers and wholesale distributors. Tom is also the author of the best-selling book, The Revenue Zone: The Ultimate Playbook for the Next Generation of Sales, Marketing and Predictable Revenue Growth. Tom graduated from University of California, Santa Barbara with a degree in Computer Science and currently resides in Santa Barbara with his wife Lorin.