What's New + Exciting?
3 Action-Packed Days Featuring Interactive Round Table Discussions and Live Workshops.
1. Round Table Discussions
2. Live Workshops
3. Launchpad
4. 20+ Educational Sessions
Get ready to engage and learn from your peers, swap ideas and get valuable insights on the challenges of today and tomorrow.
Live workshops on Innovation and Virtual Sales Call Mastery
New for this year, an interactive platform where new ideas are launched. Companies can now broadcast innovative and relevant updates to the Channel and attendees will get a first access look at what's new in 2021.
20+ educational sessions featuring our most robust agenda to date.
Register Today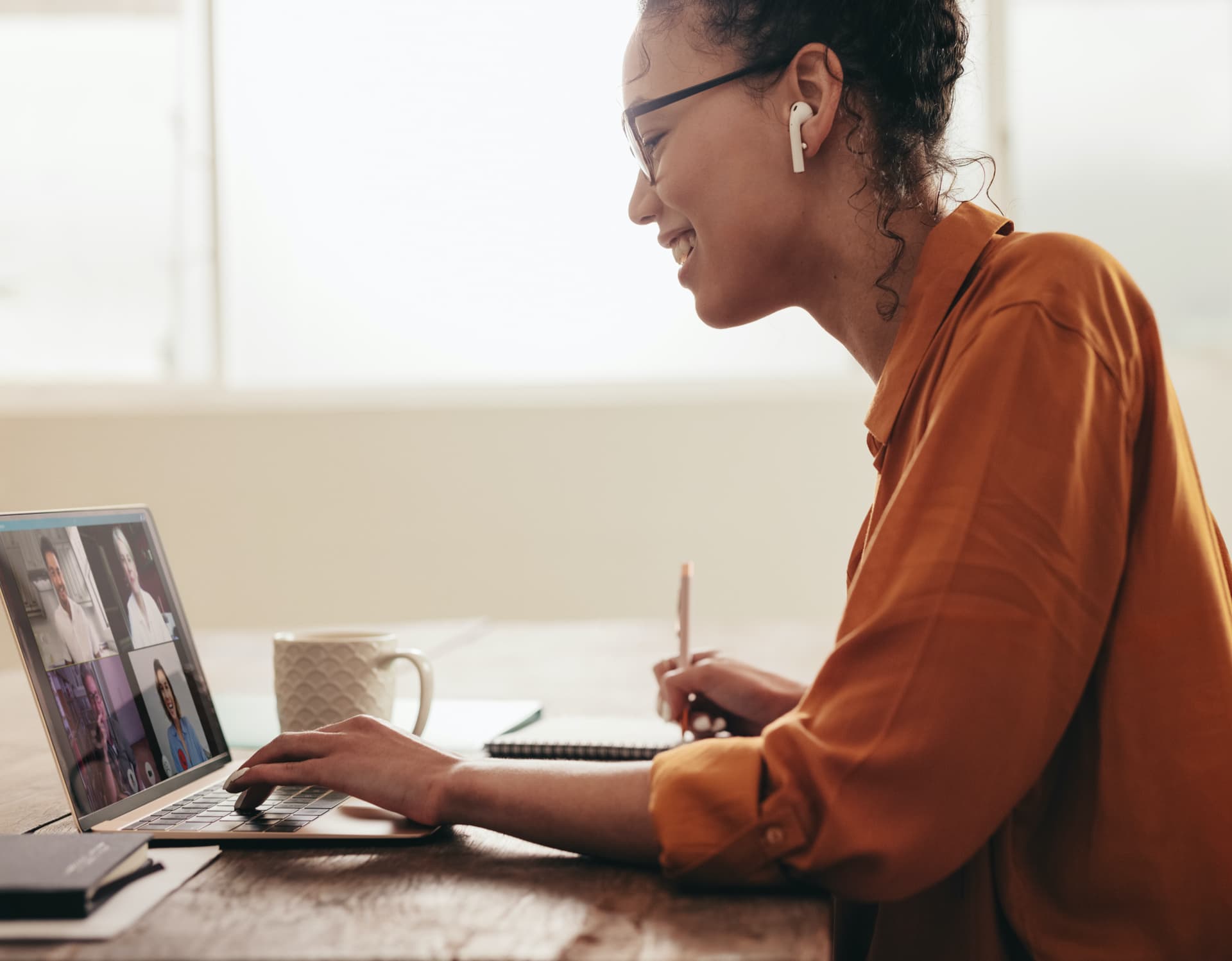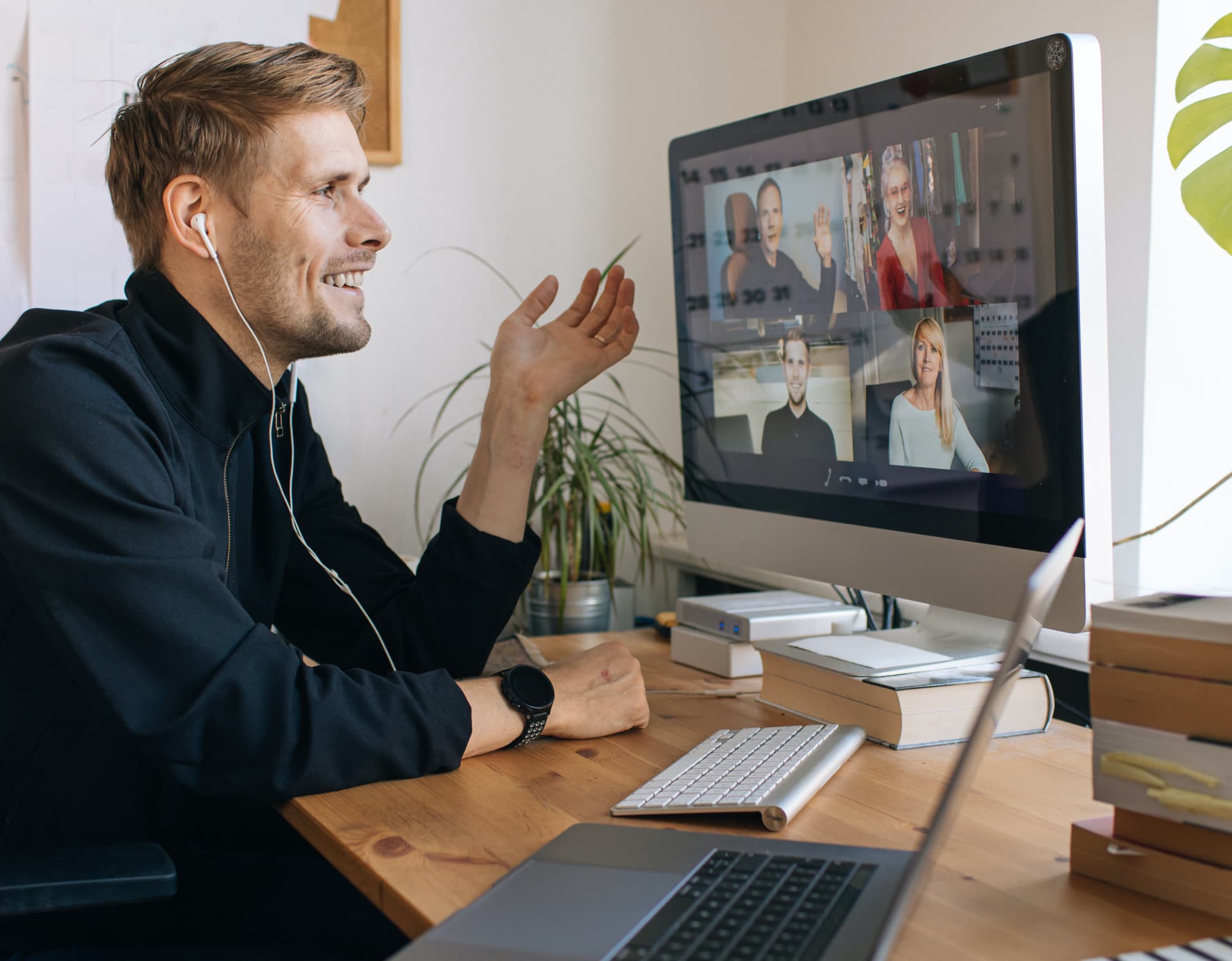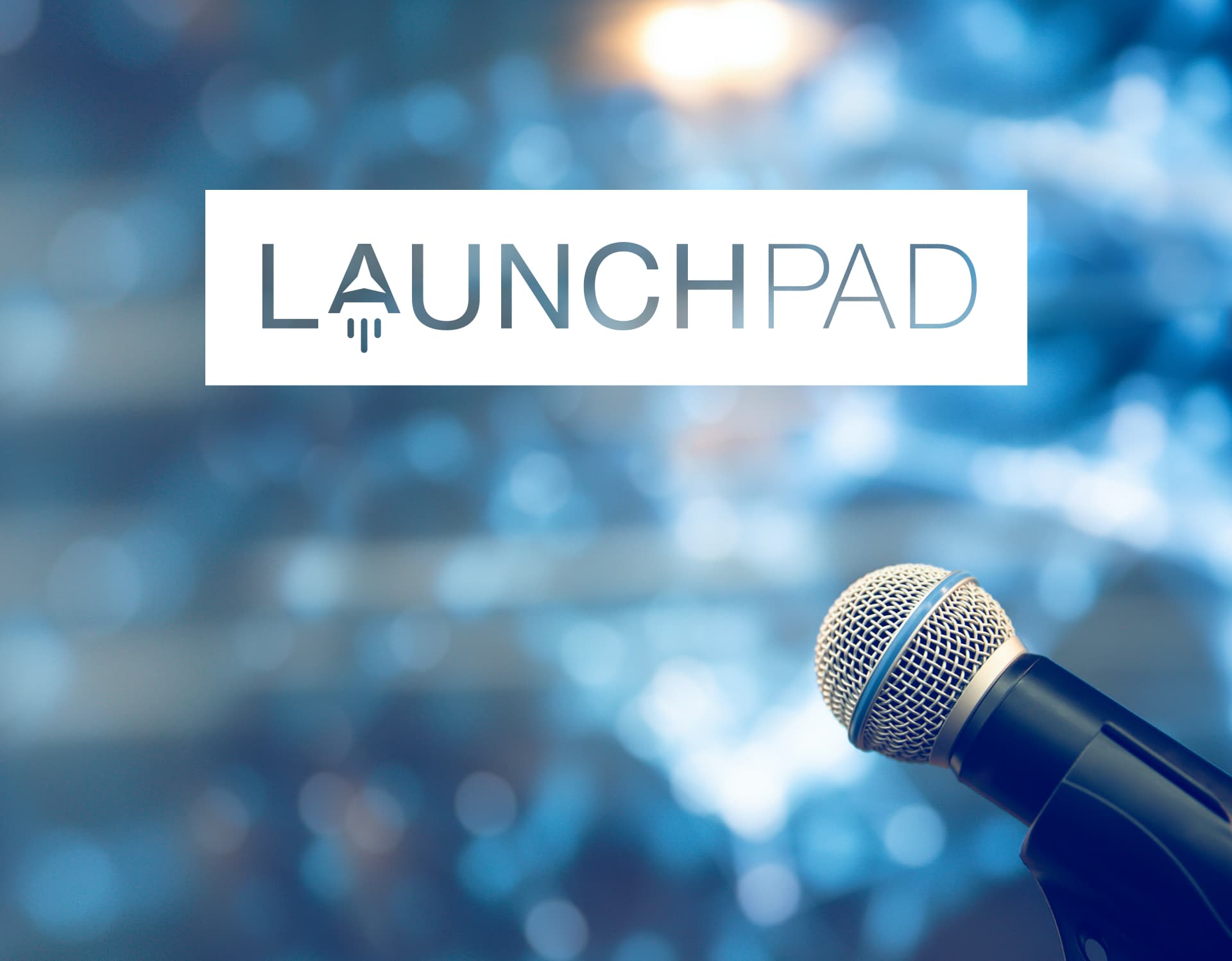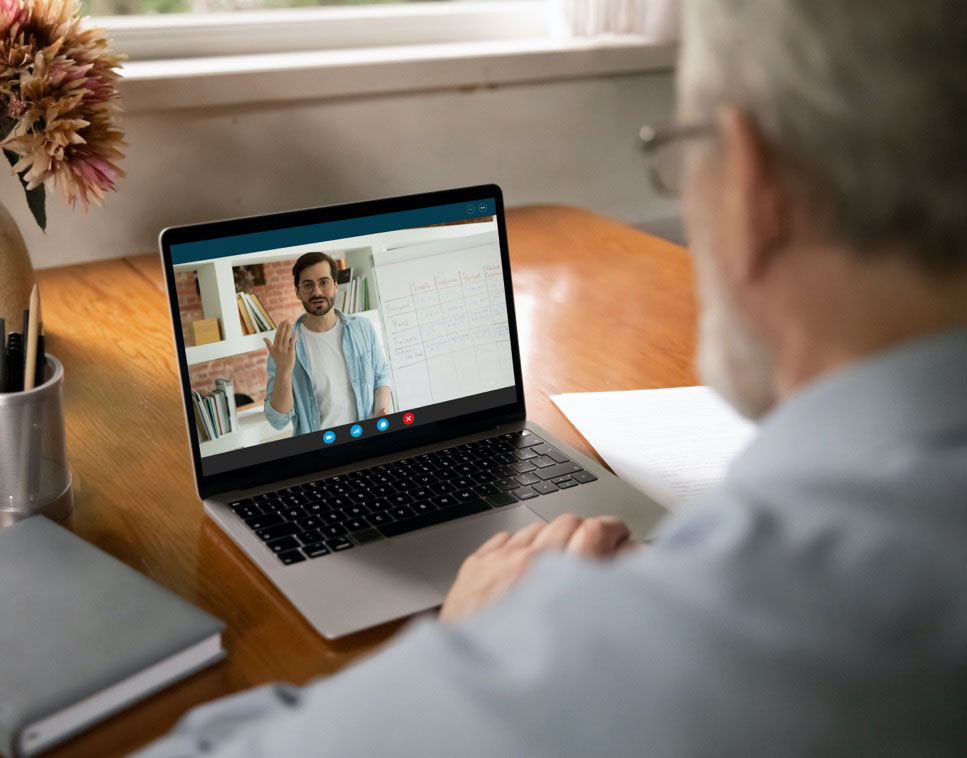 Agenda
At ISA 21, you'll attend in the ways that best fit you. With over 20 educational sessions based on the industry's drivers of success and multiple types of networking opportunities, you'll have the ability to tailor your ISA experience based on your company's needs.
Day 1—Tuesday, April 20, 2021
10:00AM–10:15AM EST

ISA Day 1 Kick-off

Jeff Bigelow, Maria Ford, & Edward Gerber

Discover More →

Day 1—Tuesday, April 20, 2021 from 10:00AM — 10:15AM

10:30AM–11:15AM EST

Keynote: Navigating an Uncertain Present & Building for a Better Future

Pascal Finette

Discover More →

Day 1—Tuesday, April 20, 2021 from 10:30AM — 11:15AM

11:15AM–11:30AM EST

Break

11:30AM–3:45PM EST

Innovation Workshop with Duncan Wardle

Discover More →

Day 1—Tuesday, April 20, 2021 from 11:30AM — 3:45PM

11:30AM–1:00PM EST

Virtual Sales Call Mastery: Creating World Class Video Sales Presentations Every Time

Marcus Sheridan

Discover More →

Day 1—Tuesday, April 20, 2021 from 11:30AM — 1:00PM

11:30AM–12:15PM EST

Bridging the Talent Gap – The ROI of D&I

ISA D&I Advisory Taskforce, Maria Ford, & Chuck Delph

Discover More →

Day 1—Tuesday, April 20, 2021 from 11:30AM — 12:15PM

12:15PM–12:30PM EST

Break

12:30PM–1:15PM EST

Buy, Don't Lease. Secrets to Hire, Train and Retain the Best Employees.

Pat Baliva & Lori Mata

Discover More →

Day 1—Tuesday, April 20, 2021 from 12:30PM — 1:15PM

2:00PM–3:45PM EST

Beyond the Basics of Virtual Selling: From 1-1 Video Emails to Selling on Your Website

Marcus Sheridan

Discover More →

Day 1—Tuesday, April 20, 2021 from 2:00PM — 3:45PM

2:00PM–2:45PM EST

How to Build a Future Workforce Pipeline through Community Engagement & Awareness

Patrick Curry & Jim Terry

Discover More →

Day 1—Tuesday, April 20, 2021 from 2:00PM — 2:45PM

3:00PM–3:45PM EST

Employer Branding, Social Recruiting & Candidate Experience: What it takes to Attract Next Generation Talent

Dr. Bharani Nagarathnam

Discover More →

Day 1—Tuesday, April 20, 2021 from 3:00PM — 3:45PM

4:00PM–5:00PM EST

ISA Round Table Discussions

Topic: The Evolution of Work From Home (WFH) – Post COVID Implications

Discover More →

Day 1—Tuesday, April 20, 2021 from 4:00PM — 5:00PM

4:00PM–5:00PM EST

ISA Round Table Discussions

Topic: The Future Sales Force – Post COVID Implications

Discover More →

Day 1—Tuesday, April 20, 2021 from 4:00PM — 5:00PM

4:00PM–5:00PM EST

ISA Round Table Discussions

Topic: TBA

5:15PM–5:30PM EST

ISA Day 1 Wrap Up

5:30PM–6:30PM EST

New Member Happy Hour with ISA Board of Directors

By Invitation Only

5:30PM–6:30PM EST

It's Time for Wine Happy Hour

Happy Hour is The Best Hour

5:30PM–6:30PM EST

Cheers to Beers Happy Hour

Happy Hour is The Best Hour
Day 2—Wednesday, April 21, 2021
8:00AM–10:00AM EST

Private Meetings - Right Person, Right Conversation, Right Time

The New Way To Network

10:00AM–10:15AM EST

ISA 21 Day 2 Kick-off

Edward Gerber

10:15AM–11:00AM EST

Keynote: A Business Transformation Story – The Repositioning of MSC

Erik Gershwind

Discover More →

Day 2—Wednesday, April 21, 2021 from 10:15AM — 11:00AM

11:00AM–11:15AM EST

Break

11:15AM–1:00PM EST

Private Meetings - Right Person, Right Conversation, Right Time

The New Way To Network

11:15AM–1:00PM EST

Virtual Booths - Explore, Learn, Connect

The New Way To Network

1:00PM–3:00PM EST

Launch Pad - Center Stage to the Channel

Launch Your Company Forward

3:00PM–5:00PM EST

Private Meetings - Right Person, Right Conversation, Right Time

The New Way To Network

3:00PM–5:00PM EST

Virtual Booths - Explore, Learn, Connect

The New Way To Network

5:15PM–5:30PM EST

ISA 21 Day 2 Wrap Up

5:30PM–6:30PM EST

W.I.S.E. Network Happy Hour

Happy Hour is The Best Hour

5:30PM–6:30PM EST

Emerging Leaders Network Happy Hour

Happy Hour is The Best Hour

5:30PM–6:30PM EST

IMR Network Happy Hour

Happy Hour is The Best Hour
Day 3—Thursday, April 22, 2021
8:00AM–10:00AM EST

Private Meetings - Right Person, Right Conversation, Right Time

The New Way To Network

10:00AM–10:15AM EST

ISA 21 Day 3 Kick-off

10:15AM–2:30PM EST

Innovation Workshop with Duncan Wardle ENCORE

Discover More →

Day 3—Thursday, April 22, 2021 from 10:15AM — 2:30PM

10:15AM–11:00AM EST

Channel 2.0 – It Starts with the End User

Edward Gerber

Discover More →

Day 3—Thursday, April 22, 2021 from 10:15AM — 11:00AM

10:15AM–11:00AM EST

Reinvent Your Go-To-Market Strategy to Accelerate Growth in a Post-Crisis World

J Schneider

Discover More →

Day 3—Thursday, April 22, 2021 from 10:15AM — 11:00AM

11:00AM–11:15AM EST

Break

11:15AM–12:00PM EST

End User Virtual Round Table – The Drive Towards Strategic Partnerships

Kevin Joslyn, Robert Smith, Host: Edward Gerber

Discover More →

Day 3—Thursday, April 22, 2021 from 11:15AM — 12:00PM

11:15AM–12:00PM EST

What's Digital Got to Do With It? Harnessing Technology and Remaining Relevant in the Digital Age

Kate Daniels

Discover More →

Day 3—Thursday, April 22, 2021 from 11:15AM — 12:00PM

12:00PM–12:45PM EST

Break

12:45PM–1:30PM EST

Be Anywhere While Doing Business Everywhere: Go Global With an E-commerce Marketplace

John Caplan

Discover More →

Day 3—Thursday, April 22, 2021 from 12:45PM — 1:30PM

12:45PM–1:30PM EST

Transforming the Industrial Channel Through POS Analytics

David Pesce

Discover More →

Day 3—Thursday, April 22, 2021 from 12:45PM — 1:30PM

1:45PM–2:30PM EST

Rethinking Customer Loyalty - How to Maximize Growth and Retain Your Best Customers

Jeff Kraez & Chris Galloway

Discover More →

Day 3—Thursday, April 22, 2021 from 1:45PM — 2:30PM

1:45PM–2:30PM EST

Let AI Do the Magic: Why Supply Chains Are Turning to AI

Paul Noble

Discover More →

Day 3—Thursday, April 22, 2021 from 1:45PM — 2:30PM

2:45PM–3:45PM EST

Keynote: Economic Guidance – Navigating Through Uncertainty

Alan Beaulieu

Discover More →

Day 3—Thursday, April 22, 2021 from 2:45PM — 3:45PM

3:45PM–4:00PM EST

ISA 21 Close