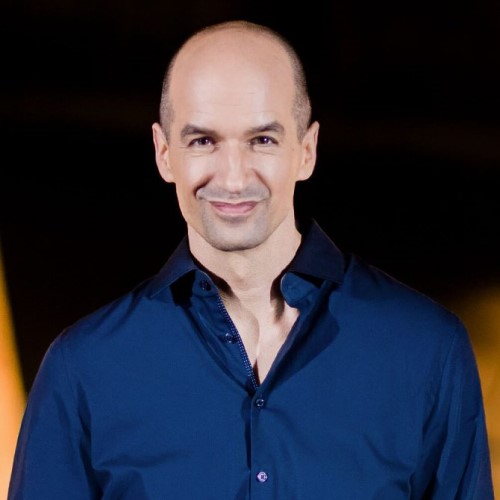 Keynote Speaker
Pascal Finette
Disruption Navigator, Changemaker and Innovator. Co-Founder at Be Radical
Keynote: Becoming A Practical Futurist – A Journey Into The Future
To live in the world today is to experience accelerating change and to watch a future we had scarcely imagined unfold at a pace we've never experienced. And to not only survive but thrive in this context, it's not enough to simply know what's coming. You have to understand how the pieces fit and how emerging risks, evolving possibilities, and proliferating connections open new opportunities for those who can imagine them. You'll learn to spot weak signals, and how to capitalize on the change we are all experiencing by thinking beyond it. Because if you only set your sights on what's coming next, you're already too late.
Speaker's Bio: 
Pascal is Co-Founder at Be Radical, Singularity University's Chair for Entrepreneurship & Open Innovation, and Venture Partner at BOLD Capital Partners, Peter Diamandis' $250M VC fund investing in exponential transformation. His work focuses on the intersection of technology, global impact, and culture; inspiring, educating and empowering entrepreneurs, corporate irritants and change makers to tackle the most intractable problems of our time.
He has spent his career pushing the boundaries of technology and passionately believes it can profoundly impact the betterment of humankind. He got started on the net before there was a web browser, and as Principal at Google.org, he invested into social impact organizations around the globe. Most recently he published the opinionated newsletter, "The Heretic", which is read by tens of thousands of change-makers globally. He's the author of the published book "The Heretic – Daily Therapeutics for Entrepreneurs".
Pascal frequently speaks and writes about the magic and potential which happens at the intersection of technology, culture & global impact. He is also a trained Co-Active executive coach working with clients on achieving their full leadership potential. Most of all – Pascal loves to work with changemakers who want to, and can, make things better.
See More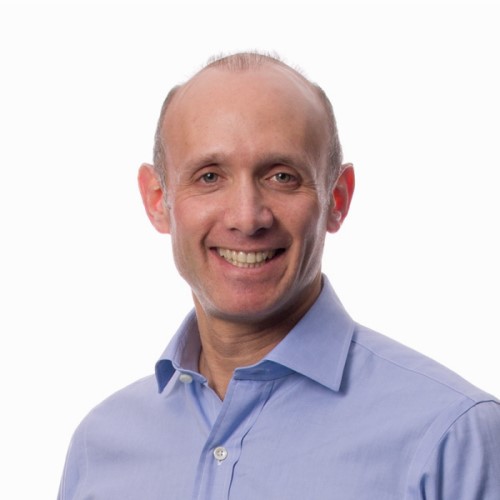 Keynote Speaker
Erik Gershwind
President & CEO, MSC Industrial Supply Co.
A Business Transformation Story – The Repositioning of MSC
The pace of change that has taken place in our channel, combined with the impact and new realities from COVID-19 is serving as a catalyst for change as organizations reflect on their business models and go to market strategies. Join Ed Gerber as he sits down for a candid conversation with Erik Gershwind, President & CEO of MSC. Get a behind the scenes look into when and why their journey of transformation started and how the repositioning of the business will enable MSC to pursue new innovation driven opportunities that are emerging. Sure to inspire, this conversation will encourage organizations to think about their operational models and their effectiveness in navigating change in a world where shifting market demands and end user expectations will only increase.
Speaker's Bio:
Erik Gershwind is President and Chief Executive Officer of MSC Industrial Supply Co., a premier distributor of metalworking and maintenance, repair and operations products and services to industrial customers throughout North America. He also is a member of MSC's Board of Directors.
During his 25-year tenure with MSC, Erik has held a series of progressively responsible leadership roles across the business, including Sales, Product Management, Marketing, eCommerce and Strategy. He was appointed Chief Operating Officer in 2009, President in 2011 and Chief Executive Officer in 2013.
As CEO, Erik has led the company's transformation from a spot-buy supplier of industrial products to a trusted advisor helping customers solve their mission-critical challenges on the plant floor. Under Erik's leadership, MSC's strategic investments in people, technology, acquisitions and regional expansion across North America have resulted in revenue growth of approximately 70 percent to $3.4 billion, placing the company at No. 721 on the 2020 Fortune 1000 list. MSC has been named a top place to work by a number of prominent publications, including Forbes and Computerworld magazines.
Erik graduated summa cum laude with a bachelor's degree in economics from the Wharton School of Business at the University of Pennsylvania and magna cum laude from Harvard Law School. He serves as Chair of the Board of Overseers for the University of Pennsylvania Libraries and sits on the Board of Directors for other not-for-profit organizations, including the Sid Jacobson JCC of East Hills, New York and the Riverside Hawks Youth Basketball, a nationally recognized academic and athletic program. Erik also serves on the Board of Directors of several Gershwind Family Foundations. Additionally, Erik serves as co-chair of Major Gifts for The UJA Federation of New York, Long Island chapter. Erik resides in Old Westbury, New York with his wife, Jackie, and three children.
See More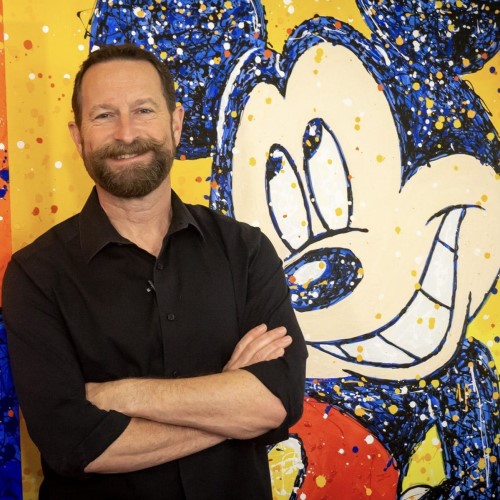 Workshop Speaker
Duncan Wardle
Innovation Speaker & Creativity Consultant, iD8 & INNOV8
Innovation Workshop with Duncan Wardle
An immersive crash course in Innovation! –  This Workshop is an immersive program that teaches teams how to create an "innovation light switch" within their organization. One that can be turned on at any moment to access creative problem solving and innovative new ideas.
Specifically designed to address the 5 biggest obstacles to innovation and creativity in the workplace, workshop participants aren't just told what needs to be done… they are given the chance to actually do. People learn by doing not by listening! Participants take on a challenge using core Design Thinking principles to help them Think Different, and they then deliver innovative ideas that are embedded in core consumer truths, resulting in significant business results.
Can You Really Have Great Ideas "On-Demand"? Do you ever wonder why most of your best ideas come to you in the shower, on the commute, while falling asleep, or some other such place? Have you ever pitched a new idea, only to watch it get diluted or killed as it moves through the processes? Have you ever wondered how Walt Disney came up with the idea for Disneyland or how Netflix completely revolutionized the movie industry? Throughout the Innovation Workshop, Duncan will give each participant a unique set of Innovation Tools and Techniques – one's honed during his tenure at Disney as Head of Innovation and Creativity. The same tool kit he uses today to teach innovation at companies like Apple, Amazon, and universities like Yale and UNC.
After this immersive course from Duncan, your organization's ability to mine for creativity and innovation will be drastically improved. Each participant will leave with an actionable set of Creative Behaviors and Innovation Tools that will immediately foster a culture of innovation and creativity in your company.
Each participant will learn how to use the Creative Behaviors.
The team will learn how to transfer the power of "my idea" to "our idea", accelerating the opportunity to actually get it done.
The workshop is designed to engage both introverts & extroverts, and the three styles of learning.
Participants will learn how to gather consumer insights for innovation by looking in new and unusual places (often where their competition isn't looking).
The workshop will cover the 5 Lateral Thinking Tools that help get people out of their "River of Expertise" and allow them to innovate.
Everyone will have a common language around Innovation & Creativity.
Participants will learn how to use powerful storytelling techniques to convey ideas.
Speaker's Bio:
We are all born creative. We are born with amazing imaginations, are full of curiosity, and carry this remarkable built-in tool known as intuition.
As Head of Innovation and Creativity at Disney, Duncan and his team helped Imagineering, Lucasfilm, Marvel, Pixar and Disney Parks to innovate, creating magical new storylines and experiences for consumers around the globe.
As the founder of iD8 & innov8 he now brings his extensive Disney experience to audiences around the world using a very unique approach to Design Thinking, that not only places the end user at the core of the creative thinking process, but also looks in new and usual places to uncover insights for innovation, helping people capture unlikely connections, leading to fresh thinking and disruptive ideas.
Delivering a series of keynotes, workshops and ideation forums, Duncan's unique Design Thinking process helps companies embed a culture of innovation into everyone's DNA.
Duncan is a multiple Ted X speaker and contributor to Fast Company Magazine. He teaches Master Classes at Yale, the University of North Carolina, Duke University and the University of Florida. In 2008 he received the American Citizen of Choice Award at the White House. In 2014 he was awarded an Honorary Doctorate from Edinburgh University in Scotland. He also holds the Duke of Edinburgh Award presented by Her Majesty Queen Elizabeth.
See More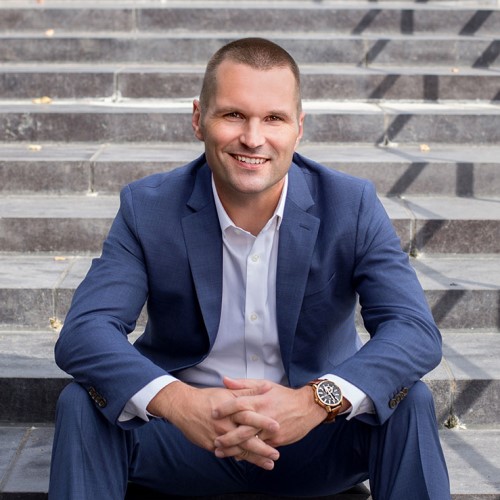 Workshop Speaker
Marcus Sheridan
Virtual Selling Keynote, Marcus Sheridan International, Inc.
Virtual Sales Call Mastery: Creating World Class Video Sales Presentations Every Time
Are you looking to be truly GREAT when meeting with prospects and customers over video?
Want to learn the very specific strategies, tips, and techniques that will ensure your customers not only turn their cameras on, but also allow you to truly be the authority on the call while powerfully advancing the sale?
If you're nodding your head, this is one session you won't want to miss from Digital Sales and Marketing expert Marcus Sheridan.
Some of you may have attended Marcus's highly-rated ISA SalesWerks presentation where he did a high level overview of the basics to effective virtual sales calls. During this session, he'll take those best practices and go deeper with each, taking attendees from simply "knowing the best practices" to "mastering the best practices."
If you're ready to have the best video sales calls you've ever delivered, while shortening sales customer sales cycles and increasing closing rates, make sure to attend this deeply enlightening and applicable session with Marcus Sheridan.
Beyond the Basics of Virtual Selling: From 1-1 Video Emails to Selling on Your Website
Two fundamental facts are affecting sales professionals all over the world today:
 The buyer demands to know WAY more on the front end of the buying process than they ever did before.
Buyers want to feel like THEY control the sales process.
So what exactly do these trends mean for sales professionals?
As sales professionals, we can no longer see our relationship with the client starting "after the handshake"—and must therefore do whatever it takes to earn their trust sooner than we ever have before.
It also means we must find ways during their research phase of the buying process to "give them more control" while still improving our outcomes as sales professionals.
It is for this reason Marcus Sheridan will be delivering an incredibly powerful and practical session that will be diving into two main opportunities for sales professionals:
How to produce world-class emails using 1-1 video (from the tools to the right techniques, this section will show you simple ways to stand out right NOW from your competitor's email communications.)
How to give buyers more control of the sales process on your company website (with the use of self-scheduling, self-selection, and self-pricing tools) while generating MORE trust, qualified leads, and sales.
If you're looking to seriously standout from the rest of your marketplace, and you want to stay well ahead of the curve, this is a session you will not want to miss!
Speaker's Bio:
Marcus Sheridan is a highly sought-after international keynote speaker known for his unique ability to excite, engage and motivate live audiences with his simple yet powerful, transformational business approach. Marcus has been dubbed a "Web Marketing Guru" by the New York Times and in 2017 Forbes named Marcus one of 20 "Speakers You Don't Want to Miss." Not one to be limited to the stage, Marcus is most often found walking through the crowd, calling audience members by name, and bringing them into his presentation.
As an author of the content marketing guidebook, They Ask, You Answer, Marcus has not only inspired thousands to achieve their potential but has given them the tools they need to get there. Mashable rated his book the "#1 Marketing Book" to read in 2017, and Forbes listed it as one of "11 Marketing Books Every CMO Should Read." Marcus has been featured in the New York Times, Inc., The Globe and Mail, Content Marketing Institute, Social Media Examiner, and many more.
Marcus has spoken to companies such as Cisco, Bass Pro, Discover Card, Microsoft, eBay, McKesson, Cision, Whirlpool, Moe's, Genpact, Love Funding Group, and more. He has inspired thousands of audiences and helped millions of people from all over the world to achieve their own success with his "They Ask, You Answer" philosophy. But Marcus' story didn't begin on the stage. It started with a business being created and run out of the back of a beat-up pickup truck. Marcus's experience of saving his swimming pool company, River Pools and Spas, from the economic collapse of 2008 has been featured in multiple books, publications, and university case studies around the world. From its humble beginnings as a three-man company, to one of the largest manufacturers and installers in the country, River Pool and Spas has the most visited pool website in the world, with over 750,000 hits a month.
Marcus's experience as an entrepreneur and business owner, who had successfully saved his company, led him to opportunities to share his story and help others. What started as speaking from the stage eventually turned into what is today IMPACT, one of the most successful digital sales and marketing agencies in the country.
Within his speaking company, Marcus Sheridan International, Inc., Marcus gives over 70 global keynotes annually where he inspires audiences in the areas of sales, marketing, leadership, and communication.
See More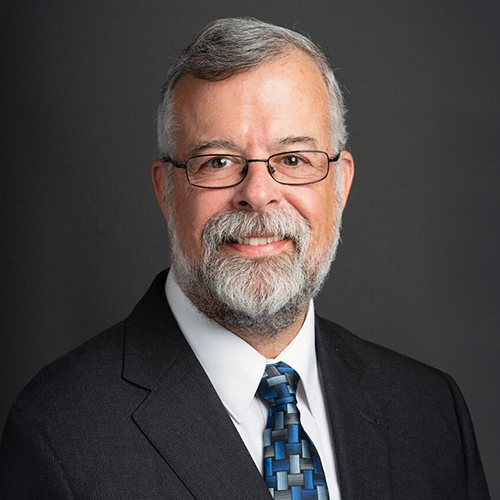 Keynote Speaker
Alan Beaulieu
President, ITR Economics
Keynote: Economic Guidance – Navigating Through Uncertainty
2021 is well underway with all the normal challenges and ongoing uncertainties. Alan will explore all the risks and the opportunities found in the pandemic, government responses, consumer trends, market opportunities, and lagging sectors. These forces will shape the trends ahead and drive our tactics and strategies.
This session will dive into:
Assessing business demand for the rest of 2021 and into 2022.
Looking at a system of key leading indicators that are proven to signal cyclical turns in the economy and markets.
Presenting market outlooks and discuss issues that have an impact on your profitability via resource allocation, budgets, expectations and strategic planning.
Presenting the unintended consequences of the massive stimulus programs that will impact businesses in the years ahead.
Assessing interest rate and other financial market trends, including the latest information on stock market performance.
Presenting clear, actionable Management Objectives™ that are right for the coming years as we adapt to the 'new normal'. One thing will not change, successful businesses will have to constantly adapt to a sea of changing circumstances.
Speaker's Bio:
Alan has been providing workshops and economic analysis seminars to countries and literally thousands of business owners and executives for the last 25 years. He is considered one of the country's most informed economists.
As the chief economist for numerous US and European trade associations, it has been remarked that Alan's "insight into our business, a track record of accurate forecasting, and unparalleled knowledge of global markets has earned him the respect and appreciation of key business leaders in our industry."
Pronouncements from ITR Economics™ and/or Alan have appeared in/on: the Wall Street Journal, New York Times, USA Today, Knight Ridder News Services, Business Week, Associated Press, The Washington Times, CBS Radio, CNN Radio, Sirius talk radio, KABC, NPR affiliate WLRN and numerous other outlets.
See More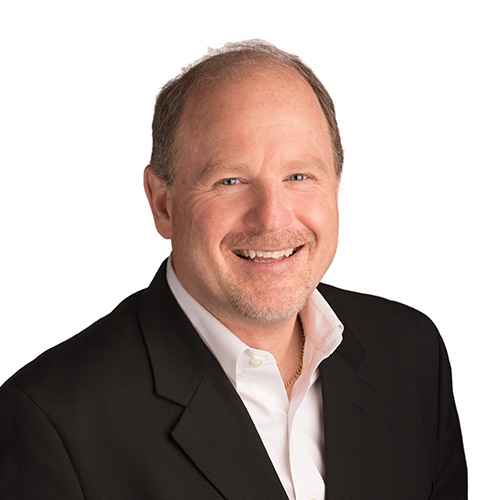 Jeff Bigelow
President, Hubbard Supply Co.
See More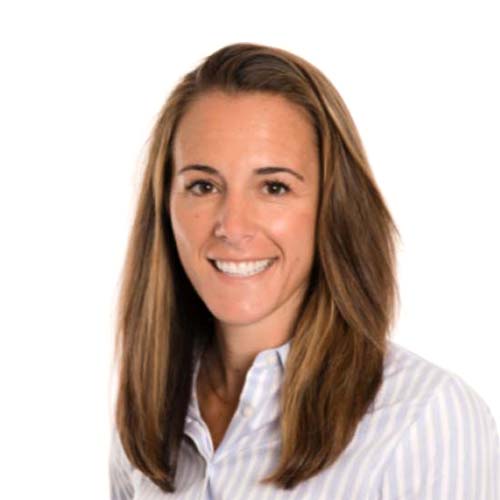 Maria Ford
President of North America Industrial / Commercial Sales & Marketing, Stanley Black & Decker
See More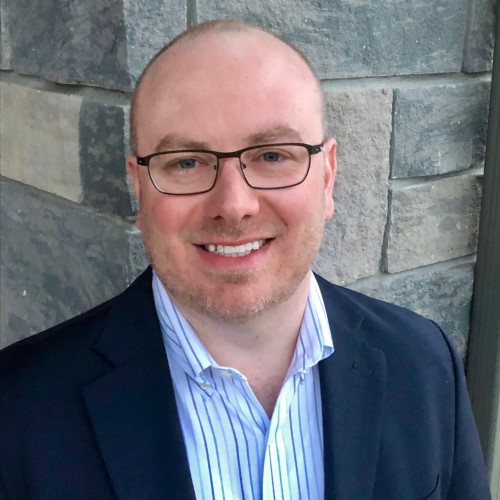 David Domnisch
Global Business Leader, DuPont Personal Protection
See More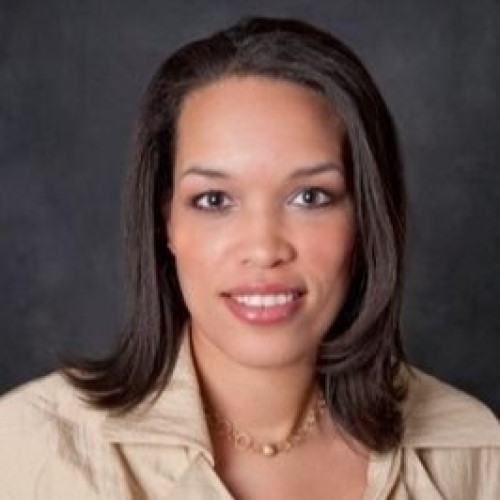 Idalia Hill
Director of Strategy & Operations, PwC
See More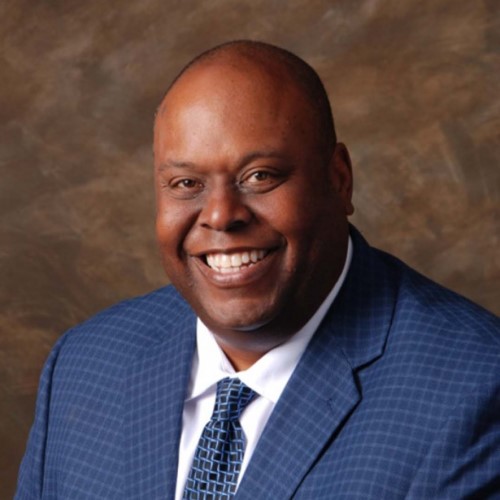 Shawn Newell
Vice President, Industrial Supply Company
See More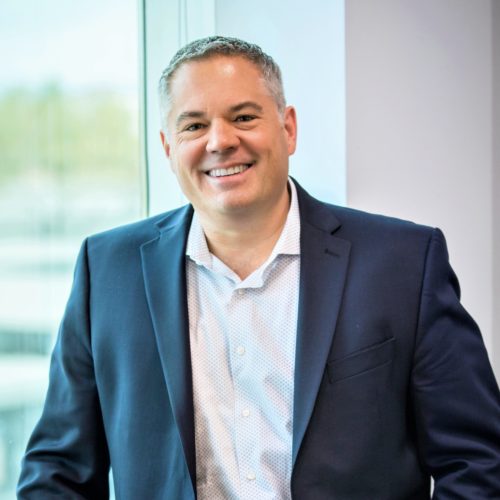 Chuck Delph
President, Vallen
See More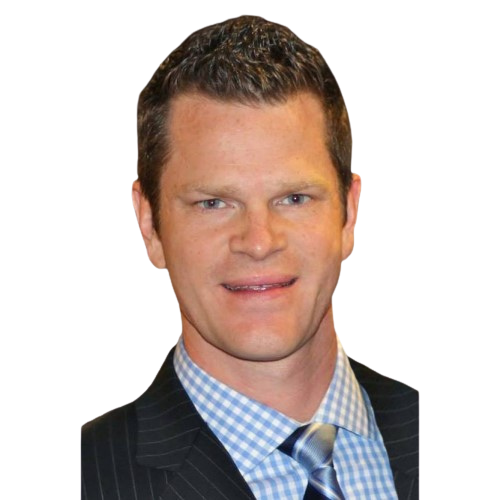 Pat Baliva
Director of Strategy, National Accounts & Application Engineering, Norton/Saint-Gobain Abrasives
See More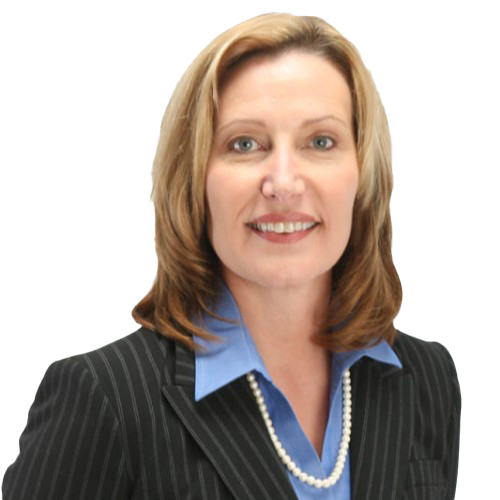 Lori Mata
Director of Industrial Distribution, Norton/Saint-Gobain Abrasives
See More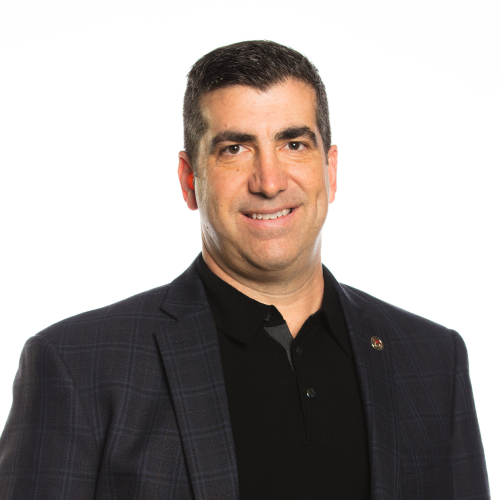 Patrick Curry
President, Fullerton Tool Company
See More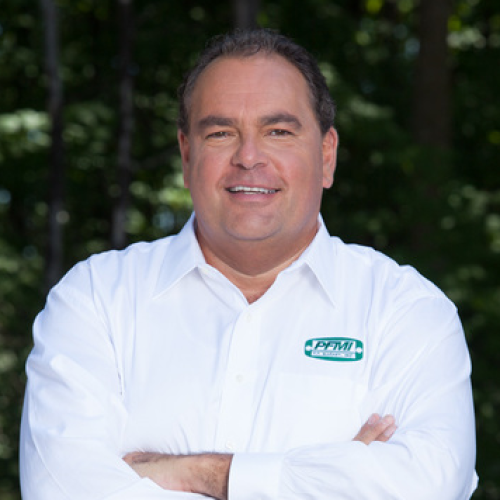 Jim Terry
CEO/Owner, P. F. Markey Inc.
See More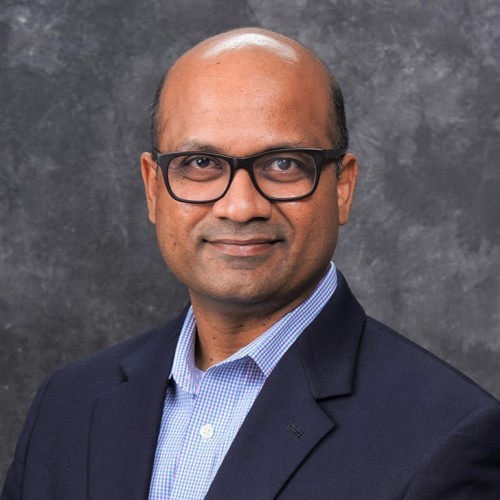 Dr. Bharani Nagarathnam
Instructional Assistant Professor and Associate Director of Industrial Distribution, Texas A&M University
See More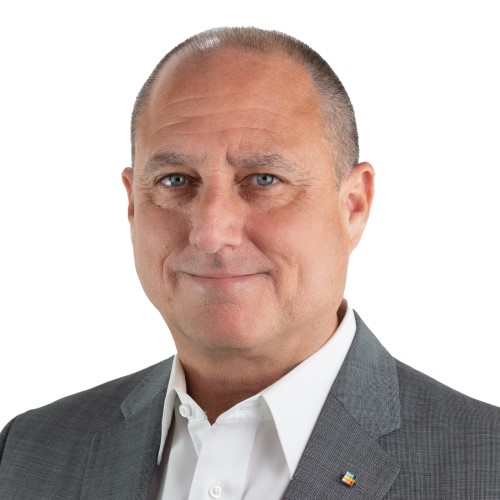 Rob Keenan
President, Seco Tools, LLC
See More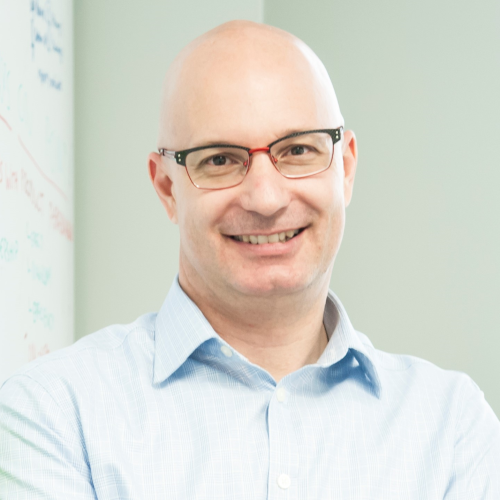 J Schneider
Managing Director - Consulting Practice, Dorn Group
See More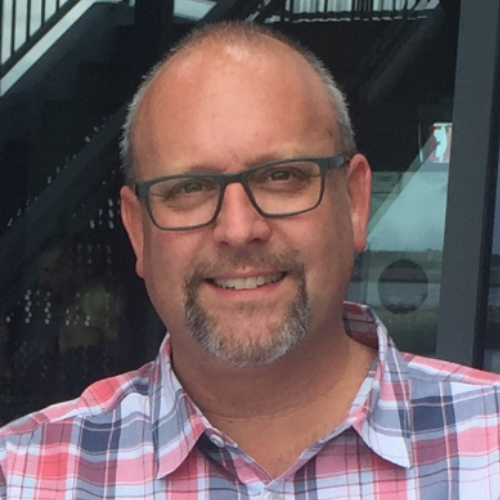 Kevin Joslyn
Director Procurement, Hitchiner
See More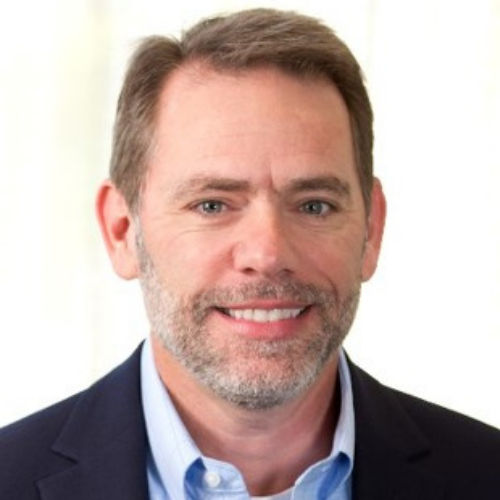 Robert D. Smith
Global Director of Indirect Procurement, Factory & DC Operations and Capital Equipment & Tooling, Trane Technologies
See More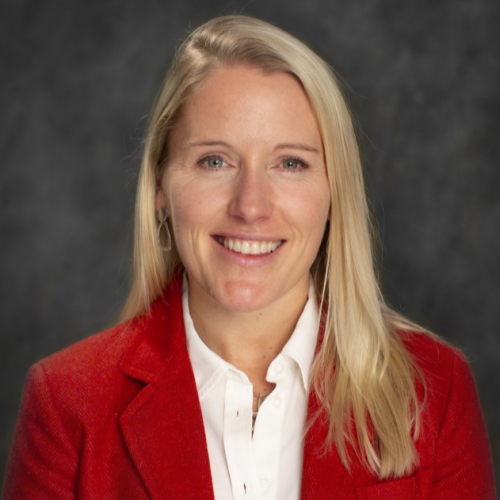 Kate Daniels
Industry Partnerships Director, Oracle NetSuite
See More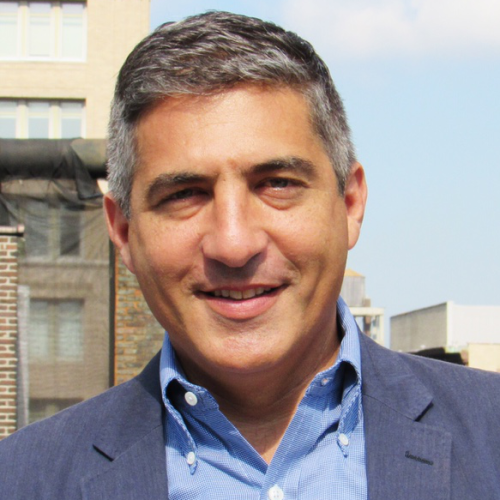 John Caplan
President, North America B2B, Alibaba Group
See More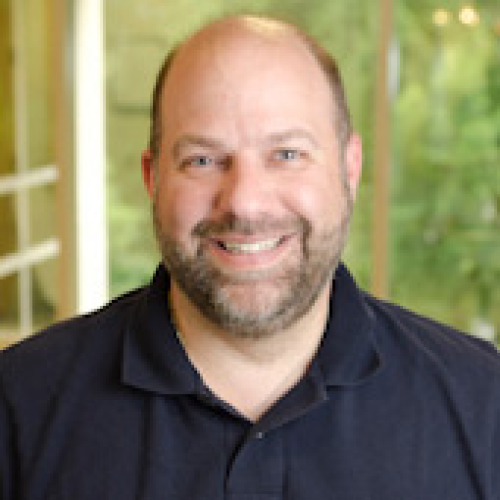 David Pesce
Divisional VP of Strategic Accounts & Sales Specialist, SPS Commerce
See More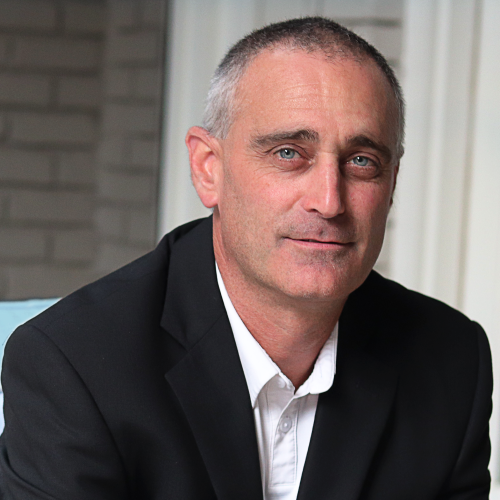 Jeffrey Kraez
President, Industrial Division, Brandmovers
See More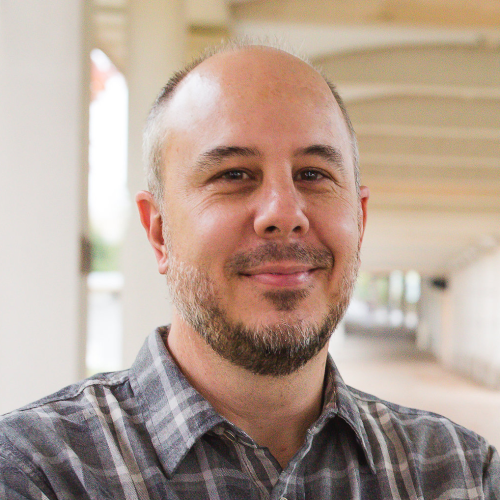 Chris Galloway
EVP, Strategy & Design, Brandmovers
See More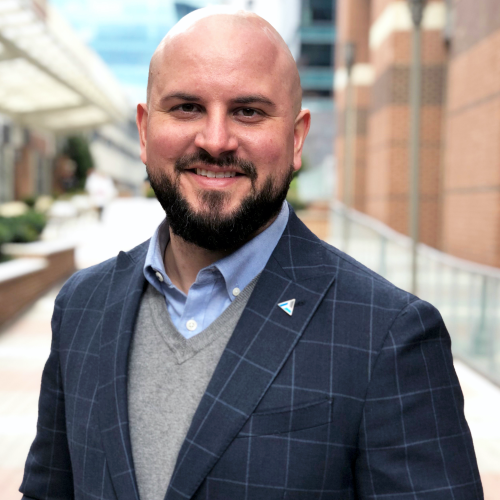 Paul Noble
Founder & CEO, Verusen
See More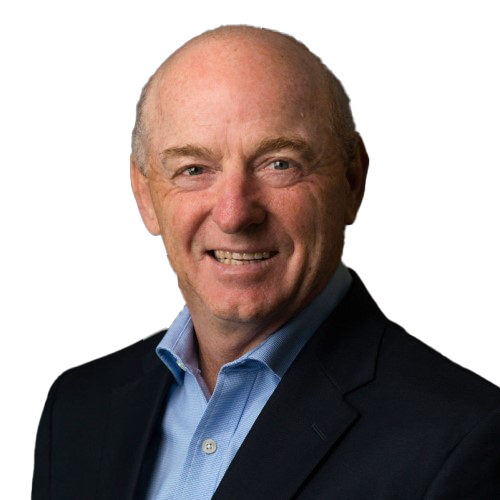 Craig Lindsay
President, Pacesetter Sales & Associates
See More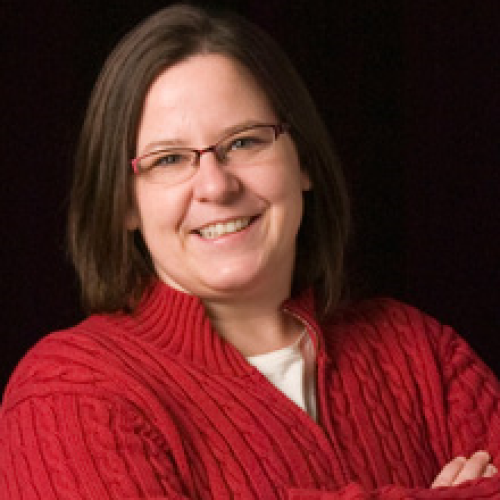 Michelle Crimi
Professor and Director of Engineering & Management (E&M), Clarkson University
See More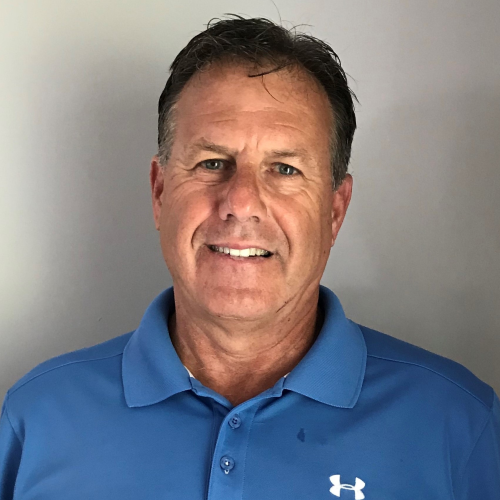 Steve Priemer
Executive Vice President Sales, MAHAR
See More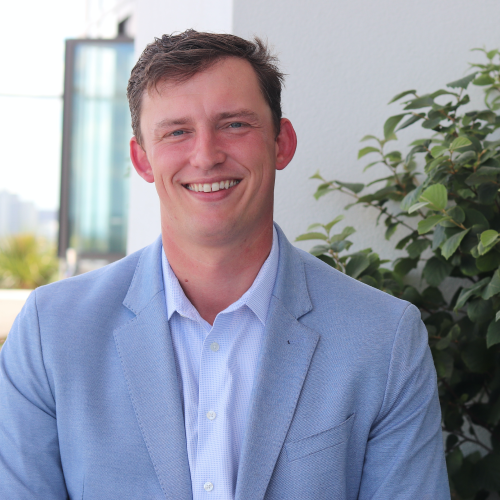 Oliver Mitchell
VP of Sales, Brandmovers
See More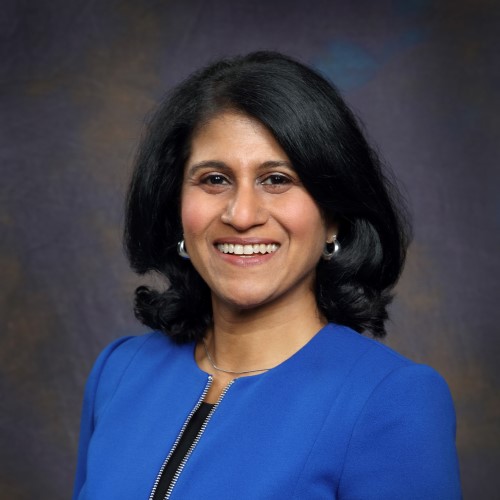 Jayshree Seth
Corporate Scientist, 3M
See More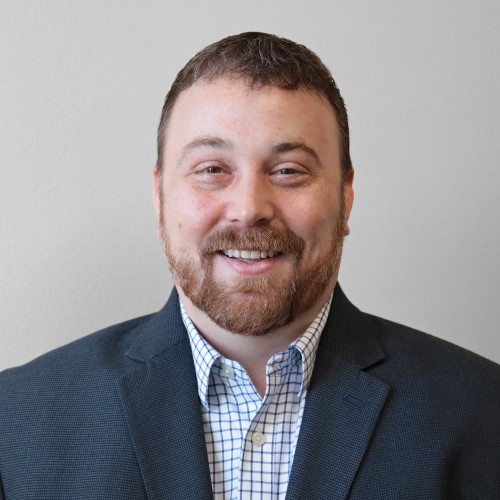 Ron Veiders
Director of Marketing, Dynabrade
See More
Dawn Zassick
Vice President, Customer Solutions, Magnitude Software, Inc.
See More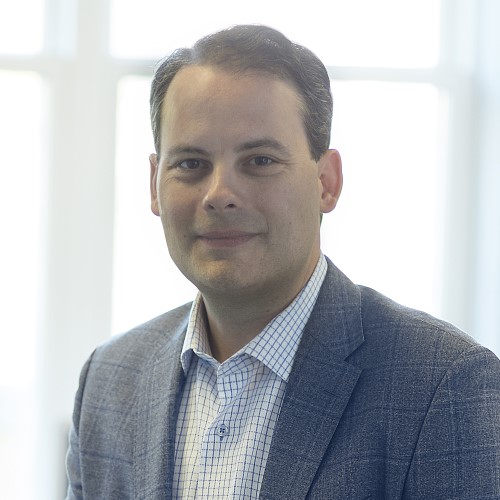 James Dorn
President & CEO, Dorn Group
See More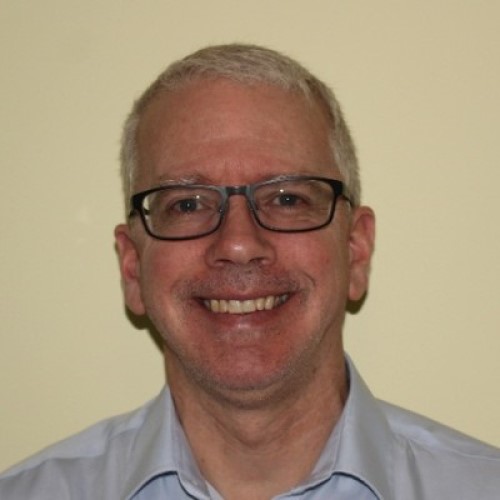 Gavin Davidson
Product Management, Oracle NetSuite
See More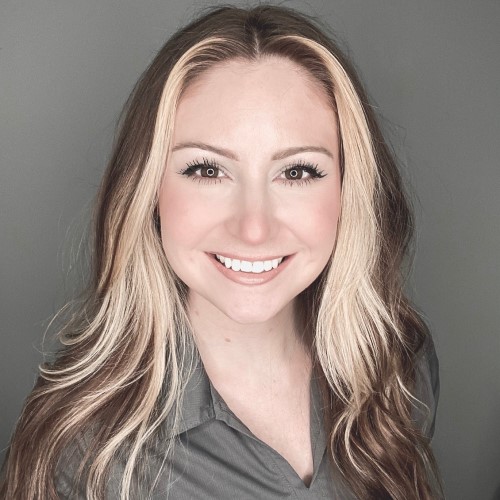 Jessica Jordan
Field Marketing Representative, CribMaster
See More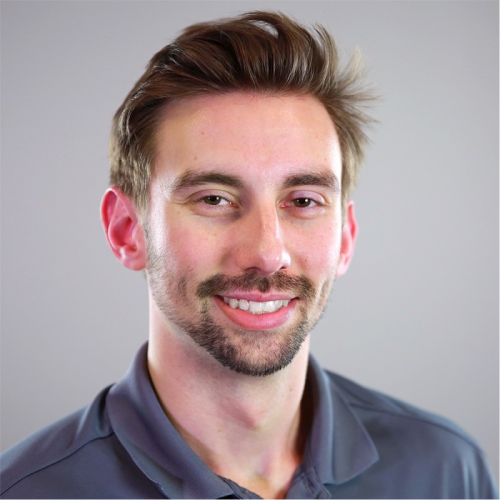 Chip Pritchard
Director of Sales, Verusen
See More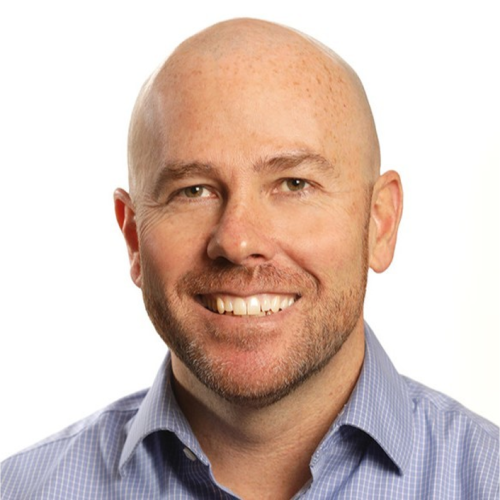 Aaron Meredith
Executive Industry Advisor, Verusen
See More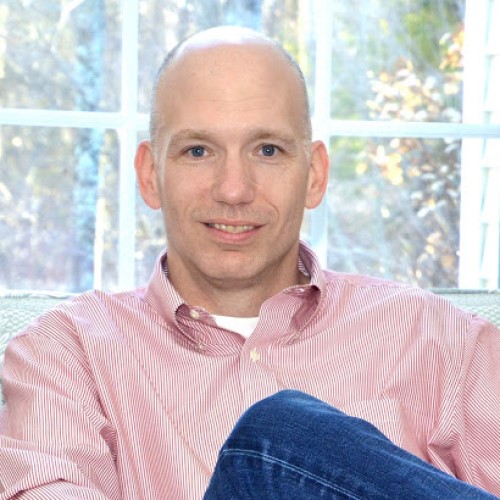 Jerome Lavalley
Co-founder, Enlighten.Net
See More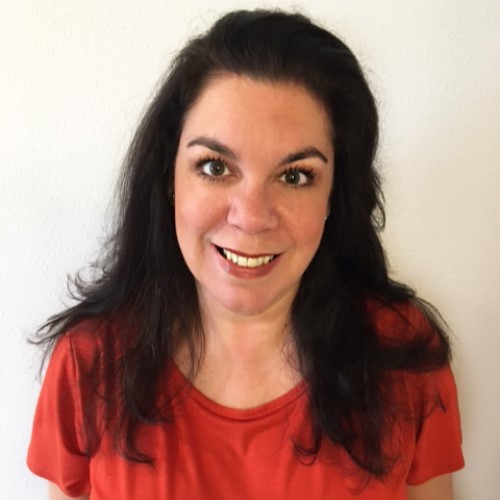 Eva Decespedes
Regional Sales Manager, Adenna LLC
See More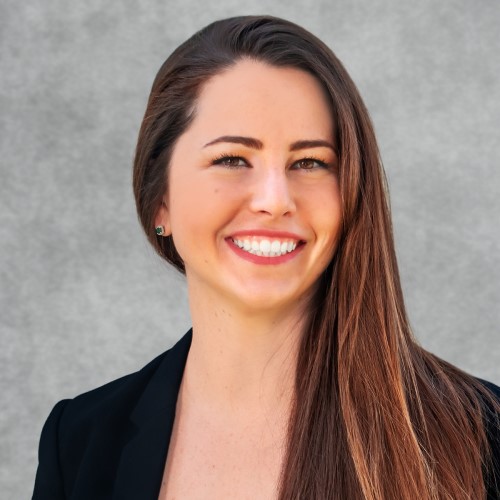 Alex Barnes
Marketing Manager, Adenna LLC
See More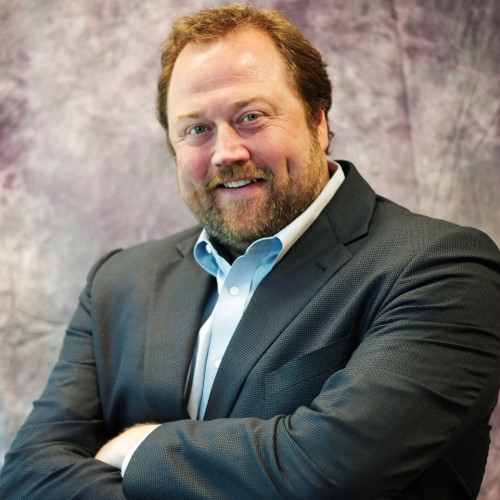 Tim Rasmussen
Founder, Rivet|MRO
See More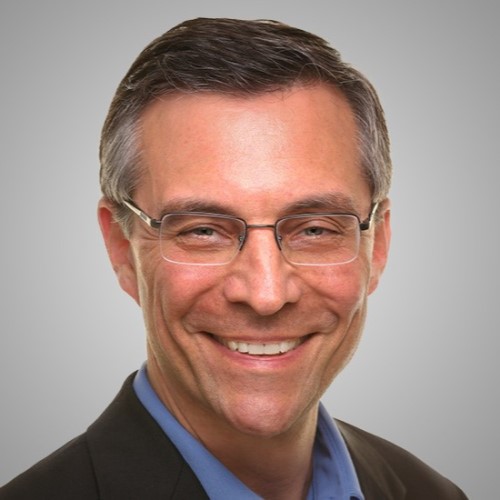 Dr. Mark Maybury
Chief Technology Officer, Stanley Black & Decker
See More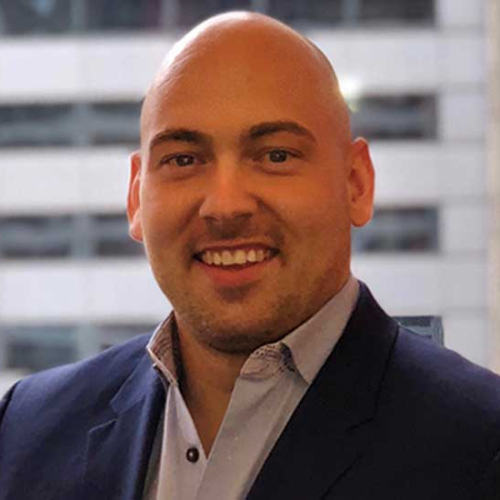 Alex Witcpalek
Director of Sales, Conexiom
See More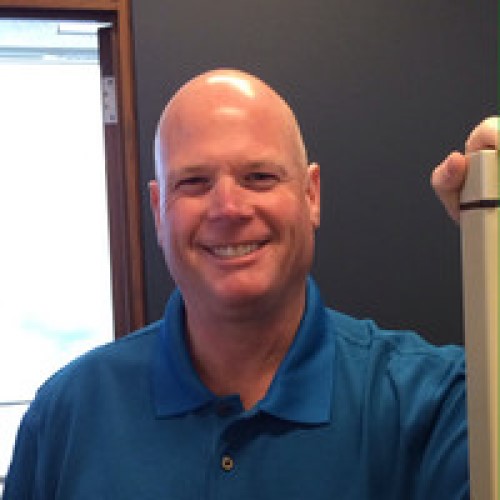 Jim Weldon
National Account Executive, Rust-Oleum
See More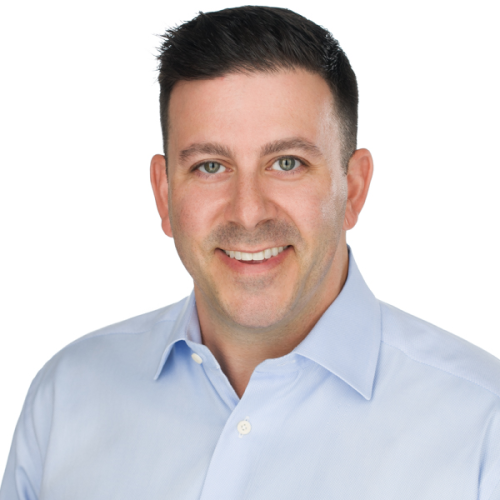 Anthony Crissie
EVP of Enablement, LineDrive
See More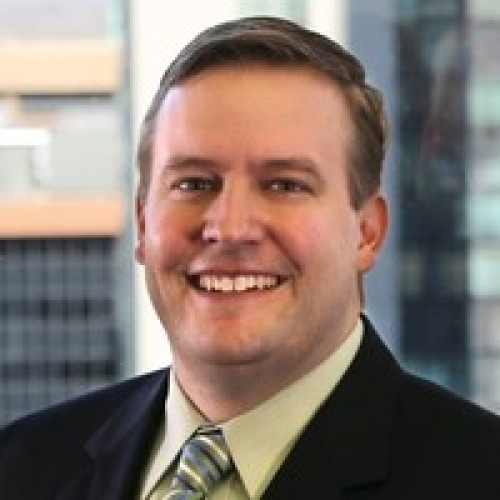 Russell Wurth
Vice President of Worldwide Sales Enablement, Showpad
See More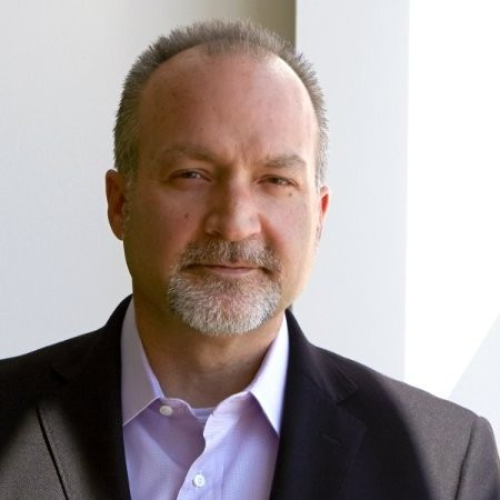 Larry Davis
CEO, Chairman and Co-Founder, AgoNow, LLC
See More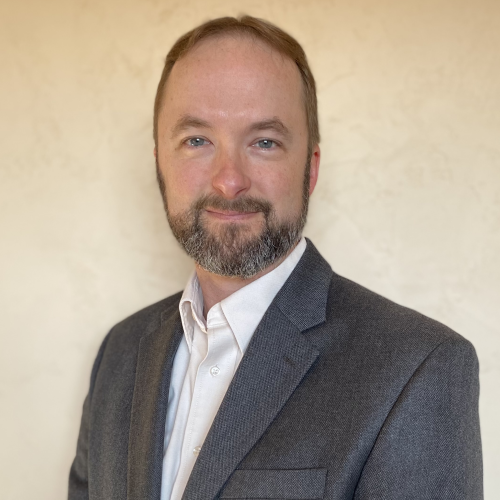 Matt Wild
CFO, FyterTech Nonwovens
See More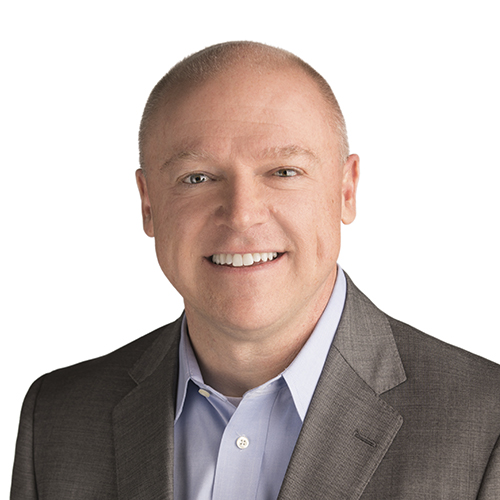 Edward Gerber
President & CEO, ISA
See More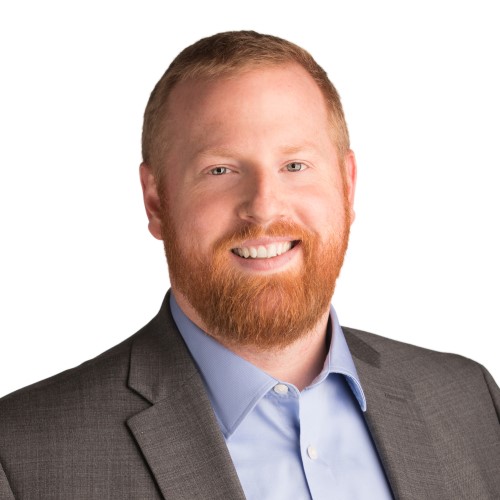 Brendan Breen
Executive Vice President, ISA
See More