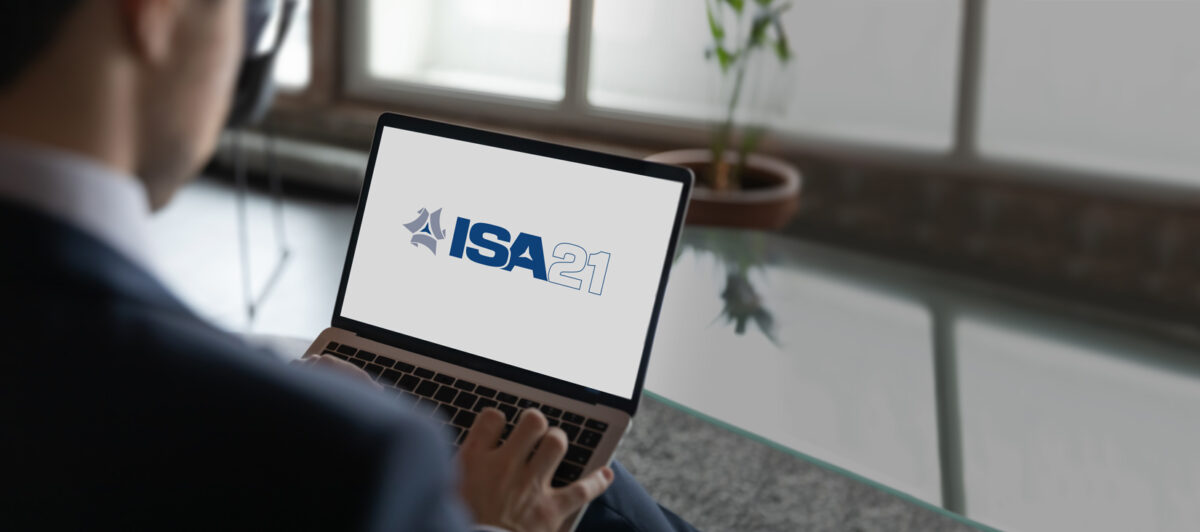 ISA 21 - The New
Way To Convention
Beginning virtually April 19th, 2021
A Completely New ISA Experience
ISA 21 will be the largest virtual education and networking event for Distributors, Manufacturers, and IMR's, allowing you to expose and align your entire company at once, and at an affordable price.
Gone are the days of the all-encompassing "check-the-box" booth session. ISA 21 will feature multiple networking opportunities, from private meetings, to topic related round-tables and more. ISA will also introduce: Launch Pad – an interactive platform where new ideas are launched. Companies can now broadcast innovative and relevant updates to the Channel and attendees will get a first access look at what's new in 2021.
ISA 21 will still have the inspiring keynote sessions you've always enjoyed, as well as education on Virtual Selling, D&I and Talent Recruitment, Marketing – The New Sales Engine, Channel Analytics, as well as the End User Perspective and much more. There will also be educational tracks specifically geared towards young emerging talent in the industry.
At ISA 21, you'll attend in the ways that best fit you. With educational sessions based on the industry's drivers of success and 6 different types of networking opportunities, you'll have the ability to tailor your ISA experience based on your company's needs.
Education Tracks Geared Towards Success
Go-to-Market Strategy
Talent Recruitment & Retention
Employee Development
Technology
Analytics
Lean Processes
Channel Connections
ISA is launching a call for presentations in order to expand the depth
and breadth of industry knowledge offered to attendees
Learn More & Apply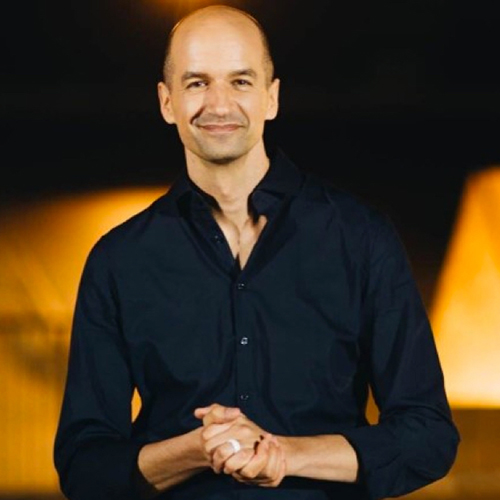 Keynote Speaker
Pascal Finette
Co-Founder, Be Radical and Chair of Entrepreneurship & Open Innovation, Singularity University
Opening Keynote – Exponential Disruption 
The world is changing faster than ever before, and disruptive change has become the new norm; while for the first time in human history, individuals/people/communities have the same innovation power as large companies and even nations. How will you thrive and capitalize on the change we're all experiencing? And how will the decisions you make affect us all?
Speaker's Bio: 
Pascal is Co-Founder at Be Radical, Singularity University's Chair for Entrepreneurship & Open Innovation, and Venture Partner at BOLD Capital Partners, Peter Diamandis' $250M VC fund investing in exponential transformation. His work focuses on the intersection of technology, global impact, and culture; inspiring, educating and empowering entrepreneurs, corporate irritants and change makers to tackle the most intractable problems of our time.
He has spent his career pushing the boundaries of technology and passionately believes it can profoundly impact the betterment of humankind. He got started on the net before there was a web browser, founded a series of technology startups, led eBay's Platform Solutions Group in Europe, launched a consulting firm helping entrepreneurs with their strategy & operations, and invested into early-stage tech startups. Pascal led Mozilla's Open Innovation Lab, created Mozilla's accelerator program WebFWD, and headed up Mozilla's Office of the Chair. As Principal at Google.org, he invested into social impact organizations around the globe. Most recently he built Singularity University's startup programs including the SU Accelerator and Venture Fund. Further, he founded the nonprofit organizations Mentor for Good and The Coaching Fellowship; the "GyShiDo" (Get Your S%#& Done) movement and publishes the opinionated newsletter, "The Heretic", which is read by tens of thousands of change-makers globally. He's the author of the published book "The Heretic – Daily Therapeutics for Entrepreneurs".
Pascal frequently speaks and writes about the magic and potential which happens at the intersection of technology, culture & global impact. He is also a trained Co-Active executive coach working with clients on achieving their full leadership potential. Most of all – Pascal loves to work with changemakers who want to, and can, make things better.
Click Here for Pascal's Website. 
Read More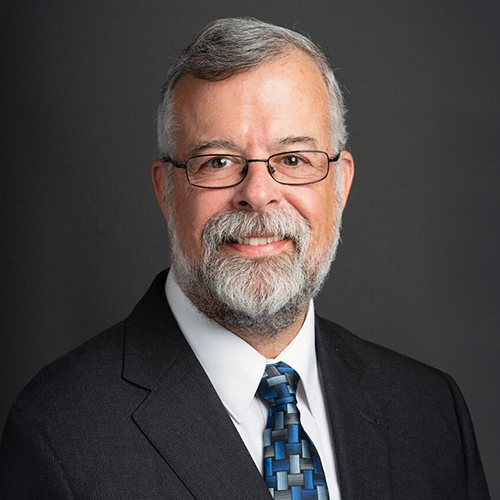 Keynote Speaker
Alan Beaulieu
President, ITR Economics
Closing Session – Planning with Optimism  
The last two years have provided for many headlines, but did those headlines help or hinder your business? Presidential politics are fascinating, and we will explore the likely impact, if any, on the near-term economy and what potential election outcomes may mean to our forecast and to your world. Our job will be to determine the best course of action for the most important part of the economy – you and your business. We will:
Look at a system of leading indicators proven to signal cyclical turns in the economy and markets.
Look at the markets that are vital importance to the ISA.
Discuss the sectors of the economy that will provide the best opportunities for the next business cycle decline
Assess interest rate and other financial market trends
Consider your 3, 5, and 7-year planning needs and talk about the 2020s and how you should prepare for challenges and opportunities.
Speaker's Bio:
Alan has been providing workshops and economic analysis seminars to countries and literally thousands of business owners and executives for the last 25 years. He is considered one of the country's most informed economists.
As the chief economist for numerous US and European trade associations, it has been remarked that Alan's "insight into our business, a track record of accurate forecasting, and unparalleled knowledge of global markets has earned him the respect and appreciation of key business leaders in our industry."
Pronouncements from ITR Economics™ and/or Alan have appeared in/on: the Wall Street Journal, New York Times, USA Today, Knight Ridder News Services, Business Week, Associated Press, The Washington Times, CBS Radio, CNN Radio, Sirius talk radio, KABC, NPR affiliate WLRN and numerous other outlets.
Read More